Online Quilt Museum
Pattern: Tractors
Quilter: Sue Ellen (Colbert) Martin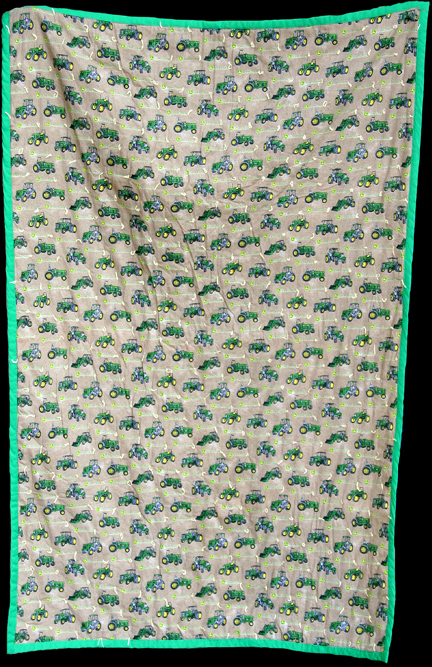 This green-edged quilt, featuring small tractors, was created in 2003 by Sue Ellen (Colbert) Martin, the great-great-granddaughter of Missouri (Younkin) Wingerd of Rockwood, PA. Sue made it for the birth of her grandson Garrett.
Sue graciously brought this and one other quilt to be shown and photographed at the 2005 National Minerd-Minard-Miner-Minor Reunion.
Click for next quilt
Return to quilt index page
Copyright © 2005 Mark A. Miner. Photograph by Sid Miller.