Home

Catherine 'Katie' (Younkin) Lichliter
(1819-1871)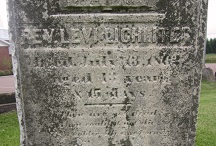 Close-up of Levi's grave marker
Catherine "Katie" (Younkin) Lichliter was born on July 22, 1819 near Kingwood, Somerset County, PA, the daughter of John J. and Mary "Polly" (Hartzell) Younkin.
She wed Rev. Levi Lichliter (1814-1862), one of 13 children of Jacob and Jemima (Campbell) Leichliter, and grandson of German immigrant Levi Lichliter. (Their surname has been spelled both ways.) He was the founder of what today is the Wesley Chapel United Methodist Church in Scullton, Somerset County.
Their four children were Norman B. Lichliter, Rev. Marcellus Deaves Lichliter, Milton Campbell Lichliter and Sarah Lichliter. They also suffered the deaths of two infants.
The 1913 book Encyclopedia of Pennsylvania Biography, Illustrated, Volume III, by John W. Jordan, says that Catherine's ancestors in Europe had "supported Cromwell, [and] were obligated to flee to this country to escape religious persecution, and found a home among the hills of New England." It also reported that Levi's Campbell forbears served at the Battle of the Boyne in the 1600s in Ireland, helping to preserve the Protestant faith in that country before Jacob Conrad Lechleiter of Bremen, Germany emigrating to America in the 1740s.
Levi's grave, 1862
Katie is not to be confused with her cousin Susan Younkin, who married Levi's brother John Campbell Lichliter. In other examples of the intertwined Lichliter Younkin-Minerd connections, Levi's half sister, Margaret J. Lichliter, married Joel Minerd, son of Jacob and Catherine (Younkin) Minerd Jr.; Levi's niece Amanda wed Martin Miner; and Levi's brother John Campbell Lichliter wed Susan Younkin, daughter of Henry Younkin. (See a manuscript list of some of these inter-married families handwritten by the late Agnes [Miner] Miller.)
The family dwelled on a farm of 111 acres, and were active in the local informal congregation of Methodist worshippers. When the group organized into what today is the Wesley Chapel United Methodist Church at Scullton, Levi donated money generously.
During the final year of his life, as Levi's health declined, an administrator was appointed by the Orphan's Court of Somerset County to manage his estate.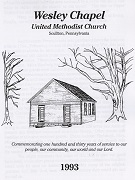 Historical booklet
Levi died on July 13, 1862 (or 1863) at the age of 48. He was laid to rest in the churchyard of what became Wesley Chapel near Scullton, Somerset County. An upright grave marker was placed on his grave. The following epitaph was inscribed, from the 1861 James Montgomery poem, To the Spirit of a Departed Friend: "Thou are not dead, Thou couldst not die; To nobler life new-born."
The marker remains erect and legible today, and is the only grave in the well-manicured burying ground to be aligned at a 45-degree angle to the rest of the parallel rows of plots.
Catherine survived him by nine years. The year after Levi's death, on Nov. 9, 1863, she transferred a one-half acre of property from their home farm to be used for construction of the first Wesley Chapel building. Until that time, only circuit riders had conducted occasional services in the area. Their 19-year-old son Norman was named a trustee of the church. Among the other trustees at the time were Messmore Cramer, Joseph B. Critchfield, David Lichliter, John Lanning, John C. Phillippi and Jeremiah Pile. During the spring of 1876, their son Marcellus served as pastor. Eventually a frame building was constructed, measuring 36 feet in width by 48 feet in height, with three windows on each side and two doors facing the road.
She died on April 16, 1871, at age 51. She is buried in the Ursina Cemetery. Read letters written by one of the Lichliter nieces, of Salisbury, Somerset County, dated Sept. 6, 1935, Sept. 1, 1936 and March 27, 1939.
The Lichliter family also is profiled in depth in the 1906 book History of Bedford and Somerset Counties, Pennsylvania, Volume III, by E. Howard Blackburn, William Henry Welfley and William H. Koontz, and in the 1936 book Annals of Southwestern Pennsylvania, by Lewis B. Walkinshaw. They also were profiled in a series of articles in the Mountaineer newspaper of Normalville, Fayette County, published in September 1899 by George W. Campbell. More about the chapel is contained in the 1993 booklet Wesley Chapel United Methodist Church.

Above: Wesley Chapel (circled in orange) near Metzler's Mill (green), from the 1876 Atlas of Somerset County. Below: Wesley Chapel today, rebuilt 1974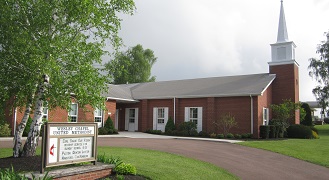 ~ Son Norman Bruce Lichliter ~
Son Norman Bruce Lichliter (1844?- ? ) was born in about 1844.
When he was age 19, his father died, leaving a parcel of land to the local Wesley Chapel Methodist church, and Norman was named a trustee of the congregation.
He married Rebecca King ( ? - ? ). They had a family, among them Levi Leroy Lichliter and another son and three daughters.
Norman was a charter member of the Ursina Lodge of the International Order of Odd Fellows (IOOF), formed July 12, 1873, and served as secretary of the organization. On Feb. 12, 1873, the Somerset Herald's Ursina Items column reported that he had "purchased the Jennings farm near this place."
According to the 1884 book History of Bedford, Somerset and Fulton Counties, Pennsylvania, he was the first shoemaker in Ursina and in 1871 built a stave factory there. "The building has recently been converted into a keg factory," said the History, "owned by the Citizens' Oil Refining Company, and operated by Edward Alcott."

Above: Norman's farn (circled) between Confluence and Ursina. Below: his tracts in Ursina Borough, facing Weyand Avenue and North Fork Creek, 1876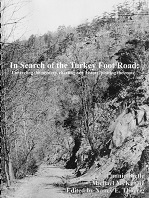 2014 book naming Norman
The Lichliters migrated west in the mid-1870s when son Levi was just a boy.
Norman died in the 1930s and is buried in Los Angeles, CA.
In 2014, the language about Norman from the 1884 History book was reprinted in the fourth edition of In Search of the Turkey Foot Road — Unraveling the Mystery, Charting New History, Plotting the Route, co-authored by Lannie Dietle and Michael McKenzie, edited by Nancy E. Thoerig and published by the Mount Savage Historical Society in Maryland. [See page 446.]
Read more about this family in a letter from Edith Susan Lichliter (of Salisbury, PA) to Otto Roosevelt Younkin, president of the Younkin National Home-Coming Reunion, dated March 27, 1939.
Son Levi Leroy Lichliter (1872-1953) was born on Oct. 25, 1872 in Confluence, Somerset County. After migrating as a youngster to Missouri, in about 1880, he grew to adulthood. He was a longtime salesman of educational publications for Ginn & Co.. He wedded Valeria S. Lee ( ? - ? ) and the couple made their home at 3721 Holmes Street in Kansas City, Jackson County, MO. They had at least four children: Leroy L. Lichliter Jr., Mary Elizabeth Lichliter, Katharine Valeria Lichliter and Richard Norman Lichliter, who tragically died at age two of peritonitis. The Lichliters dwelled in St. Louis, MO in the mid-1940s. When he was 75 years of age, in August 1946, Levi and son Levi Jr. traveled to their old home of Ursina, Somerset County, and were overnight guests of their cousins, Edith Susan and Almira Lichliter, daughters of Levi and Sarah A. (Smith) Lichliter of the family of John Campbell and Susan (Younkin) Lichliter. In reporting on the reunion, the Meyersdale (PA) Republican said that Levi had moved to Missouri at the age of eight and "had not been back since that time. Mr. Lichliter's father, Norman B. Lichliter, was a first cousin of the late Levi Lichliter. Accompanied by J.C. Lichliter, Sr., and Edith, they visited Mr. Lichliter's birthplace, the present home of Calvin Groff, Sr., near Confluence, where they were royally received and fully informed." Levi became ill with cancer of the colon, and died at age 80 on May 10, 1953. Interment was in Mt. Moriah Cemetery in Kansas City.
Grandson Leroy L. Lichliter Jr. worked for the government. In August 1946, he and his father traveled cross-country to see the father's birthplace and visit with relatives in Ursina, Somerset County.
~ Son Rev. Marcellus Deaves Lichliter ~
Son Rev. Marcellus Deaves Lichliter (1849-1917) was born on April 10, 1849 near New Lexington, Somerset County. He later recalled that "I glory in my kinship. My father, on one side, was a German, my father upon the other was an Englishman. My mother, on the one side, was a Yankee, and on the other side an Irish woman." In describing his growing-up years, he once said that "When I was a boy I thought the more beef I ate and the more cabbage and potatoes I crammed down in my little stomach the sooner I would be a man."
He married Mary Florence McIlyar ( ? - ? ), daughter of Rev. James Jackson and Alice (Morris) McIlyar of Butler, Butler County, PA. The wedding took place in Butler on June 22, 1876, when Marcellus was age 27.
They had two children -- McIlyar Hamilton Lichliter and Alice Morris Crooks.
Marcellus' relatives knew him as a "famous minister," but he also was an educator, author and lecturer, "descended from good ancestral stock -- German, English and Scotch-Irish -- grafted into New England Puritan stock," said his entry in the 1913 book, Encyclopedia of Pennsylvania Biography, Illustrated, Volume III, authored by John W. Jordan. He obtained secondary education at Mount Union College in Ohio and then taught school for several years. Yearning to pursue a career in Christian ministry as had his father, Marcellus began his preaching career in 1872 as part of the Pittsburgh Annual Conference, and remained in this role for 28 years. During that time, he was "statistician" for a decade until poor health forced him to step down.

Above: Rev. Marcellus D. Lichliter was among Pittsburghers viewing the wreckage wrought by the 1877 railroad strike, Harper's Weekly, Aug. 11, 1877. Below: violence during the bloody Homestead steel strike, Harper's Weekly, July 16, 1892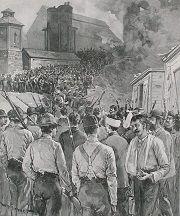 He was an eyewitness to the aftermath of two tragic, violent events which shaped Pittsburgh's labor history -- the 1877 railroad strike which causes millions in damages, and the 1889 Homestead steelworker strike resulting in the deaths of both strikers and Pinkerton detectives.
Churches Served By
Rev. Marcellus D. Leichliter
New Lexington - 1873-1875
Fayette Circuit - 1875-1876
Wesley Chapel - 1876 (Spring)
Mineral Point - 1876 (Fall)
Cokeville - 1877-1879
Pittsburgh, 33rd Street - 1879-1882
Hudson - 1882-1884
Pittsburgh, Trinity - 1884-1887
Pittsburgh, Liberty Street -1887-1890
McKeesport, Third Church - 1890-1893
Union Centenary, Sharpsburg - 1893-1896
Pittsburgh, Homewood Ave - 1896-1898
Pittsburgh, Friendship Park - 1898-1899
South Fork - 1899-1900
Pittsburgh, Herron Hill - 1900-1902
California - 1902-1903
Pittsburgh, Trinity - 1903-1905
Pittsburgh, Wesley Chapel - 1905-1908
Their home in 1880 was on 41st Street in Pittsburgh, with the census-taker spelling their name "Leithleiter." That year, Marcellus served as pastor of the 33rd Street Church, and 21-year-old Kate Cunningham lived in their dwelling as a servant.
At some point in the 1890s, Marcellus served briefly as the minister of the Hopwood United Methodist Church, and "looked after the spiritual welfare of the members..." Among the other earlier pastors of the congregation was Rev. Isaac Herschel Minerd, a cousin on the Younkin side of the family. Both men are mentioned in a history of the congregation published in the April 1908 edition of the Hopwood Chronicle.
Later, Governor William S. Stone appointed him as chief clerk of the Pennsylvania Department of Agriculture, and he resided in Harrisburg, Dauphin County, PA. He was a member of the Independent Order of Good Templars, the Odd Fellows and the Masons. Circa 1912, he was chaplain of the National Council of the Junior Order of United American Mechanics. At least twice he gave testimony to the House Committee on Immigration and Naturalization, based on his strong dislike of unskilled immigrant laborers who were taking jobs away from Americans.
At one hearing, he claimed the United States could not properly assimilate the vast waves of newcomers and urged Congress to restrict immigration. In on instance he went so far as to say the "moral fiber of the nation has been weakened and its very life-blood vitiated by the influx of this tide of oriental scum." His other work as a lecturer was "in great demand," said the Encyclopedia, "and he has been called into many States to address public meetings and to present flags and Bibles. Since his connection with the organization he has presented to the public schools fifty Bibles and more than four hundred flags."
He also was a prolific author and was a correspondent for The American journal for 30 years. Among his printed works were "historical monographs" about early Americana covering mound builders, General Henry Bouquet, Fort Necessity, Captain Sam Brady and many more. He gave several talks over the years at the Historical Society of Western Pennsylvania, one on Feb. 13, 1890 on "General John Gibson." On June 27, 1916, residing in the Bellevue section of Pittsburgh, he gave another speech at the Historical Society entitled "Woman and Her Relation to American History."
Marcellus died in Harrisburg in 1917. [See the Encyclopedia profile]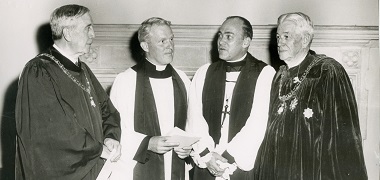 Rev. McIlyar Lichliter, left, with fellow Masons officials at a vesper service for the Supreme Council, 33rd Degree Ancient Accepted Scottish Rite, Northern Masonic Jurisdiction at Emmanuel Church in Boston, September 1951. Others, L-R: Rev. Robert G. Metters, Rev. Lauriston L. Scaife and Dr. Melvin M. Johnson

McIlyar Lichliter
Son Rev. McIlyar Hamilton Lichliter (1877-1961) was born in 1877 and was a third generation Christian clergyman. He married Gertrude Larimore ( ? - ? ), daughter of Dr. and Mrs. J.M. Larimore of Greenfield, IN. Their two children were Mary Florence Lichliter and Rev. James Marcellus Lichliter. McIlyar attended Duquesne College, Ohio Wesleyan University and DePauw University, receiving a bachelor of arts from DePauw in 1900. He then obtained a master's degree from DePauw in 1903. Pursuing the ministry, he began his career as a Methodist Episcopal Church minister in Pennsylvania, in Pitcairn (1900-1901), South Fork (1901-1903) and Verona (1903-1905) before transferring to Genesee, New York (1905), St. Louis (1908) and Baltimore (1913, Grace Methodist Episcopal Church). He withdrew from the Methodist denomination and joined the Congregational Church in 1919. He was a prolific writer and may have been in Boston in 1924, when his name appears as a co-author of Grant Night Dinner involving the Middlesex Club. In 1936, Harper & Brothers published his book A Pillow of Stones. McIlyar gave a sermon before the Congregational Church's General Council at Berkeley, CA on Aug. 18, 1940, as the World War II storm clouds were forming in Europe, and it was reprinted as an article headlined "Invincible Freedom" in the November 1940 edition of Congregational Vermont. In the piece, he wrote: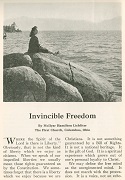 McIlyar's article,
"Invincible Freedom"
I do not share the fears of many that the Nazi tyranny can achieve much on this continent, except, perhaps, in the field of economic warfare. Nor do I fear that the British Empire will yield no matter what may happen in the British Isles, But, les us assume that Hitler's dream of world domination comes true, what then? Even so, I know of no disaster which can ever destroy the liberty of the Christian man.
McIlyar passed in Akron on Jan. 17, 1961. Opined an obituary in The Philalethes, a newsletter of the Masonic order, "It is difficult to say whether his vocation was that of a minister, of an editor, of a ritualist, of a teacher, or probably, a happy and vigorous combination of all of them, which translated itself into the vocation of public servant."
Grandson Rev. James Marcellus Lichliter (1911-1999) was born in 1911, and was a fourth generation Christian clergyman, named in part for his paternal grandfather. James married Mary Jane Evans (1914- ? ). They had at least two children, Mary Christie Lichliter and Bruce Evans Lichliter, both born in St. Louis. Rev. James was named pastor of St. Paul's Episcopal Church of Akron, Ohio circa 1936 and in the mid-1940s was rector of Emmanuel Episcopal Church in Webster Groves, MO and later as canon for Christ Church Cathedral in St. Louis. He authored at least three books -- Tennyson's Response to the Victorian Religious Dilemma (1933), Whose Leaf Shall Not Wither (1956) and Inside the Outside (1968). James died in Battle Creek, MI on Aug. 21, 1999, at the age of 88.
Daughter Alice Morris Lichliter (1879- ? ) was born in 1879 most likely in Pittsburgh. She married A. Bradford Crooks ( ? - ? ). Bradford was a merchant from Boise, Idaho. She received her higher education at the Pennsylvania College of Music and performed at the Chautauqua Institution. More will be added here when learned.
~ Son Milton Campbell Lichliter ~
Son Milton Campbell Lichliter (1858-1927) was born on Oct. 4, 1858 in Pennsylvania.
As a young man, Milton migrated to Joplin, MO, where he worked as a grocer.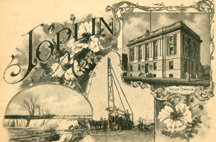 Joplin, Missouri, early 1900s
In about 1884, when he was age 26, Milton married 20-year-old Missourian Emma (?) (1864-1926). They did not reproduce.
The federal census of 1910 shows Milton and Emma living on East Fourth Street in Joplin with a 32-year-old lodger, John L. Thornton, in the dwelling.
Circa 1920, the couple resided in Los Angeles, Los Angeles County, CA, on Figueroa Street. Neither held an occupation that year, according to the federal census.
They relocated back to Joplin at some point in the early 1920s and made their home was at 313 East 4th Street.
Emma contracted a cancerous sigmoid and died at age 62 on Sept. 19, 1926 in St. John's Hospital.
Suffering from diabetes, Milton only lived for another six months. He died in Joplin at the age of 68 on March 29, 1927. He was interred in Mt. Hope Cemetery.
~ Daughter Sarah Lichliter ~
Daughter Sarah Lichliter ( ? - ? ) is unknown to us at present.
Copyright © 2013-2017
Thank you to the cousin-researchers who graciously shared their findings for this biography: the late Donna (Younkin) Logan and the late Olive (Rowan) Duff.