Online Museum of Creativity
Item: Jacob's Ladder Quilt
Creator: Constance (Jagerski) Miner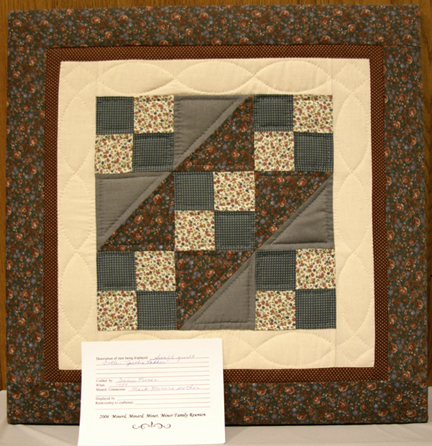 Constance (Jagerski) Miner fashioned this small Jacob's Ladder quilt in 1989 and mounted it on a frame for display in her home. She is the daughter in law of the late Odger Miner of Aliquippa, PA, and the mother of the founder of this website.
Click for next artifact
Return to index page
Copyright © 2006 Mark A. Miner. Photo by Sid Miller.