Online Quilt Museum
Pattern: ?
Quilter: Ada (McMillen) Firestone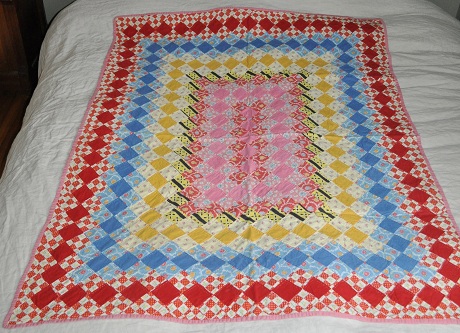 Ada (McMillen) Firestone, wife of Ulysses S. "Grant" Firestone, crafted this crib quilt in the 1930s or '40s. Among others, one of her great-granddaughters used it as a child.
The Firestones resided for many years near Normalville, Fayette County. Grant was the son of Civil War veteran Michael A. Firestone.
Click for next quilt
Return to quilt index page
Copyright © 2012 Mark A. Miner. Photograph by Deborah Thomas.