Online Quilt Museum
Pattern: Unknown
Quilter: Armena (Cain) Miner Marshall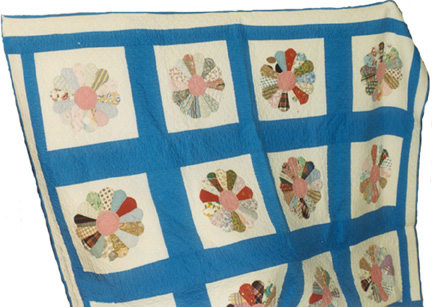 The late Armena (Cain) Miner Marshall (1882-1972), of Washington, PA, fashioned this quilt. Later, she gave it to her granddaughter, Helen "Louise" (Miner) Ditch, of Ventura, CA and Salem, OR. Louise was the daughter of Orlan L. and Helen (Proctor) Miner.
The quilt was photographed by Mark A. Miner in September 1992, in Louise's home in Salem, less than a year before she passed away in Southern California.
Click for next quilt
Return to quilt index page
Copyright © 2005 Mark A. Miner