Online Quilt Museum
Pattern: Bow Tie
Quilter: Delphia (Platter) Miner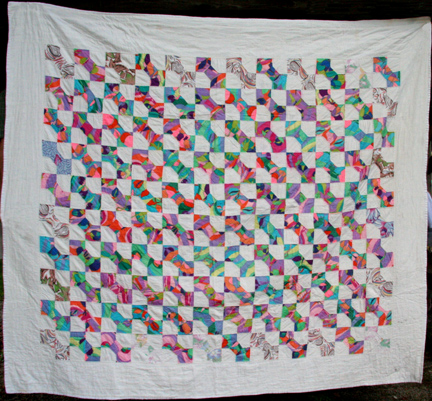 This colorful bow tie pattern quilt was fashioned by the late Delphia (Platter) Miner of Grantsville, MD. She was the wife of the late Victor Clyde Miner and the daughter in law of the late John Andrew and Susie (Pletcher) Miner. Delphia's daughter-in-law Rosella (Resh) Miner brought it to the 2005 National Minerd-Minard-Miner-Minor Reunion, where it was photographed..
Click for next quilt
Return to quilt index page
Copyright © 2005 Mark A. Miner. Photograph by Sid Miller.