Online Quilt Museum
Pattern: Goose Tracks
Quilter: Doris (Sands) Hawker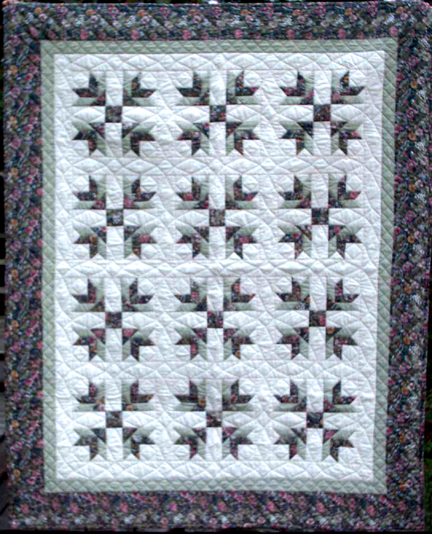 Doris (Sands) Hawker crafted this beautiful "Goose Tracks" quilt for her friend Debbi for Christmas 2005. Filled with a variety of subtle colors, it measures 48 inches by 60 inches. Doris, our reunion treasurer, is the daughter of the late Robert and Alma (Ream) Sands of Confluence, Somerset County, PA.
Click for next quilt
Return to quilt index page
Copyright © 2005 Mark A. Miner