Online Quilt Museum
Pattern: Scottish Magic
Quilter: Jean (Shoemaker) Ayars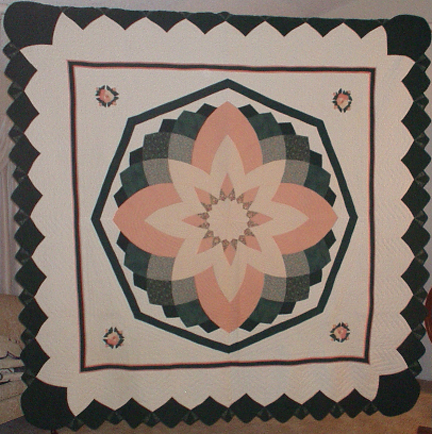 This beautiful "Scottish Magic" quilt, created by Jean Anne (Shoemaker) Ayars, won "Best of Show" at the Los Angeles (CA) County Fair in 2002. Her husband, James Arthur Ayars, is a descendant of Sarah Caroline (Minerd) Ayars of Otsego, MI.
Click for next quilt
Return to quilt index page
Copyright © 2005 Mark A. Miner. Photograph by James Ayars.