Home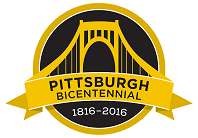 This award-winning site -- now in its 16th year -- twice has been named a Family Tree Magazine "Top 10 Family Website." Having drawn more than 3 million visitors since 2000, it captures the sweep of Americana through the eyes of one Pennsylvania German family, telling the lost, untold stories of tens of thousands of branches.
Minerd.com is a forum for sharing knowledge and promoting the national reunion of our large pioneer clan, the Minerd- Minard- Miner- Minor family, with origins in the Pittsburgh region of Pennsylvania. The site may change the way you think, learn about and understand families. While our clan is no bigger, better or more interesting than anyone else's, it is symbolic of many early families who put down roots and let time work its magic.
Instead of just tracing backward, we're also exploring forward in time to tell the saga of one clan over a span of 275 years. It starts with German-Americans Friedrich and Eva Maria (Weber) Meinert Sr., of Berks County, PA and their sons, Revolutionary War veterans Jacob Minerd Sr. and his wife Maria Nein, pioneers of Fayette/ Somerset Counties, PA, and Friedrich Meinert Jr. and his wife Catherine Nein, and thence to tens of thousands of their siblings and descendants, down to the present day. We're very interested in making contact with all descendants, everywhere, and learning how they've touched our nation. More >>>
Prayer for Our Military Cousins in Harm's Way - More>>>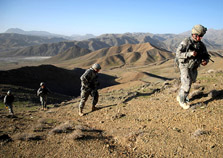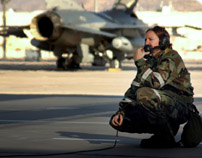 In Memory - Capt. Erick Foster -
The Ultimate Sacrifice in Iraq
Cousin Erick M. Foster, a captain and paratrooper with the 82nd Airborne Division, died Aug. 28, 2007 of combat injuries sustained during an enemy attack using small arms fire in Muqdadiyah, Iraq. Tragically, he is now one of far too many known cousins in our family to make the ultimate sacrifice during wartime.
We Want to Hear from You!

Our website and archives are continual works in progress with new findings about family, past and present. (We even welcome ultrasound photos from the womb!) If you have questions or information, spot any errors, or wish to contribute your own writings, family knowledge or archival materials for the benefit and understanding of all, please contact us.

VisitPittsburgh.com is the promotional sponsor of
Minerd.com's homepage and photo of the month



Acknowledgements - Newly updated booklet Who's Who 2015
Researching the names Minerd, Minard, Miner, Minor, Meinert,
Meyndert, Meinder, Meinter, Minder, Minord, Mineard
Total visits since May 7, 2000 launch: 3,039,129
Last updated: June 19, 2016

Mark Miner Communications, LLC is corporate sponsor of this website
Copyright © 2000-2016 Mark A. Miner.
US military photos courtesy of AirForceLink.com and Army.mil.