Home

Mary Ann (Ream) McMillan
(1825-1903)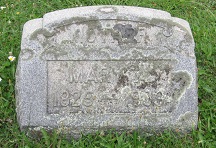 Mary's grave, Addison Cemetery
Mary Ann (Ream) McMillan is believed to have been born on Nov. 3, 1825 in Ursina, Somerset County, PA, the daughter of Samuel W. and Mary (Rheims) Ream.
She was joined in wedlock with Jehu McMillan (May 17, 1822-1900), sometimes misspelled "John," a native of Paddytown, Upper Turkeyfoot Township, and the son of justice of the peace and leather tanner John Kilpatrick and Mary (Rush) McMillan.
In an interesting twist, Mary Ann's sister Rosanna Ream wedded Jehu's cousin, William McMillan (1837- ? ), son of Samuel E. and Rachel (Pringey) McMillan -- and Mary Ann's nephew James Wilkins married Nancy McMillan, daughter of Samuel McMillan.
Jehu's roots in Somerset County ran deep. He was the grandson of John and Nancy (Kilpatrick) McMillan Sr. and great-grandson of James and Eleanor (Wright) McMillan (1735-1821). The patriarch James was an immigrant from Scotland or the northern part of Ireland, who had settled in Dauphin County, PA before migrating to Fort Hill, Somerset County.
The Meyersdale Republican once said that "The McMillans were noted tanners and harness-makers, or what was known in their times as saddlers. John McMillan [Sr.] was a tanner, and [his father] John K. was a tanner. Three of John K.'s sons were tanners and two were harness makers."
Mary Ann and Jehu were the parents of eight children -- Dr. Samuel J. McMillan, Milton R. McMillan, Susan C. Liston, Martha J. Augustine, Amanda A. Pullin, Jacob "Lloyd" L. McMillan, William S. McMillan and Charles R. McMillan.

Jehu's home (circled) in the middle of Listonburg, pre-Civil War, showing the location of the tannery and Liston shoe shop and wool factory. Library of Congress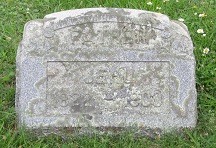 Jehu's grave in Addison
Circa 1850, the McMillans resided on a farm in Upper Turkeyfoot Township. Their home was just a few houses away from the house of widow Elizabeth "Betsy" (Weimer) Younkin and her daughter Ann.
By 1860, census records show John and Mary Ann on their farm, with their post office listed as Addison, Somerset County. That year, they lived next to John's aged parents.
Among their nephews and nieces -- offspring of John's brother Eli -- were Rush McMillan, a Somerset County Commissioner at one time; Dr. W.T. McMillan of Meyersdale and later Los Angeles and his twin Dr. Edward McMillan of Pasadena, CA; Emma Speicher of Los Angeles; and Mrs. D.H. Wolfersberger of Pittsburgh.
On May 28, 1877, Jehu was appointed the first postmaster when a post office was established at Listonburg. It's said to have been located on Jones Mill Run, referred to after 1858 as Whites Creek. Also in the locale was a water mill built for milling flour by a man named Jones.
Jehu passed away in 1900 at the age of 78. His remains were placed into repose in the McMillan family plot of graves in Addison Cemetery.

McMillans' large grave stone at Addison Cemetery
Mary Ann followed him to the grave just three years later, in 1903. Today a large stone marks their grave. [Find-a-Grave]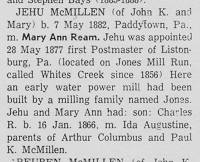 They are named in the 1906 book History of Bedford and Somerset Counties, Pennsylvania, authored by E. Howard Blackburn and William H. Welfley.
The McMillans were memorialized in May 1912 when a stained glass window in the new First Baptist Church of Confluence -- nicknamed the "Mountain Chapel" -- was dedicated in their name. It extended from floor to ceiling, with Mr. and Mrs. Hulda Mountain and Mrs. Alfred King also named in memoriam. Other windows in the sanctuary memorialize Lucinda (Sweitzer) Younkin, Mary A. Brooks (Harned) Forquer (first wife of LeRoy Forquer of the family of Frederick Dull), Amanda Younkin (first wife of Balaam Younkin and others including Ruth Rush, Mr. and Mrs. N.B. Critchfield, Rev. and Mrs. J.R. Brown, Rev. and Mars. W.P. Fortney and daughter Ruth, Almira Lenhart, Mr. and Mrs. Noah Bird, Ella Bird and Mr. and Mrs. Eli Osler. In describing the dedication, the May 9, 1912 edition of the Meyersdale Republican reported: "The church is a neat building with cut-stone foundation, the latter being high enough over ground to give a commodious basement where the heating apparatus is located, and this basement can be finished for class rooms or other purposes, should the growth of the congregation require it. The style of architecture is Gothic, the walls being of opressed brick of a light neutral color; the gables are of concrete, with slated roof. The exterior of the building, while neither imposing nor massive, has an air of cozy comfort and refinement about it that cannot fail to please.... The pews, doors and finish are of quartered oak, frescoed walls and ceilings done in panel work, the latter being of light tint, with the light softened through windows of stained glass, make a pleasing effect that must be seen to be appreciated." Today the church is known as Turkeyfoot Valley Baptist Church.
Mary and Jehu were named in a May 1977 article in the Laurel Messenger newsletter of the Historical & Genealogical Society of Somerset County, entitled "Some Descendants of James McMillen," and authored by Kenneth Sanner.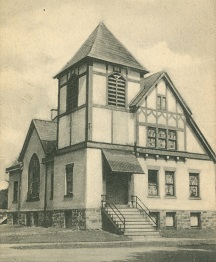 The McMillans' stained glass memorial window -- spelled "McMillen" -- Turkeyfoot Valley Baptist Church, Confluence

~ Son Dr. Samuel J. McMillan ~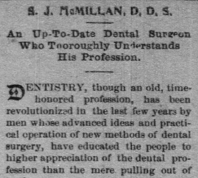 Somerset Herald, Nov. 1898
Library of Congress
Son Dr. Samuel J. McMillan (1848-1922) was born on Feb. 10, 1848, most likely in Listonville. He studied as a boy in the local school in Listonburg, Somerset County.
He pursued higher education at Scio College then located at Harlem Springs, OH.
On April 21, 1880, when he was age 32, Samuel married Mary Charlotte Kantner (Sept. 16, 1850-1925), a native of Preston County, WV and the daughter of Charles and Mary Kantner.
They produced two daughters, Leane "Lena" Gloss and Eunice Davis.
The newlyweds initially resided in Middlecreek Township, Somerset County, where in 1880 he earned a living as a leather currier for a dozen years. By the early 1880s, inspiring to higher accomplishment, he entered dental school at the University of Pennsylvania in Philadelphia and in 1884 obtained a degree as doctor of dental surgery. He initially practiced dentistry in Philadelphia but then returned home and interned for a few months in a practice owned by Dr. Tannehill. By late 1884, he was ready to open his own business in the county seat. Said the Meyersdale Republican, he "practiced dentistry [in Somerset] for many years and was held in high esteem by all who knew him."
His offices in 1885 were in Baer's Block of Somerset, with the entrance one door west of Wood's Jewelry Store. The Somerset Herald in November 1898 reported that Samuel was an "up-to-date dental surgeon who thoroughly understands his profession... Dentistry, though an old, time-honored profession, has been revolutionied in the last few years by men whose advanced ideas and practicel operation of new methods of dental surgery, have educated the people to higher appreciation of the dental professionan than the mere pulling out of teeth. Dr. McMillan is one of the leaders of this new class of modern dentists." Samuel was a member of the Masons, International Order of Odd Fellows, the Hiawatha Lodge of Addison and the Golden Eagle Lodge.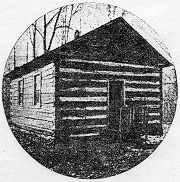 Log schoolhouse, Listonburg
They were members of the Christian Church in Somerset. Circa 1899, Samuel was profiled in the book Biographical Review Containing Life Sketches of Leading Citizens of Somerset and Bedford Counties, Pennsylvania (Boston: Biographical Review Publishing Company). Samuel was a public speaker and in 1917 is known to have delivered an address as the annual picnic of the International Order of Odd Fellows at Kingwood.
By 1920, he was retired. The Grim Reaper of Death cut Samuel's life away on the fateful day of May 24, 1922. At the age of 75, he was on a ladder trimming a pear tree at his home when he fell about 12 feet to the ground, and the ladder further struck the base of his head and fractured his skull. Within minutes he was dead. Burial was in Husband Cemetery, with an obituary or death notice appearing in the Republican and Pittsburgh Post-Gazette and as far away as the Harrisburg (PA) Telegraph, and in the professional journal The Dental Summary. Mary only survived her husband by three years. Burdened with asthma, she contracted an incurable case of influenza and died at age 72 on May 13, 1925.
Daughter Lena Blanche McMillan (1881-1971) was born in February 1881 in Middlecreek Township, Somerset County. When she was 32 years of age, on Sept. 5, 1913, she wedded William Owen Gloss (1886- ? ), son of William and Ella (Reed) Gloss of New York City. Rev. I.G. Buckner of te Christian Church officiated at the ceremony, held in the McMillan home, and the news was printed in the Pittsburgh Post-Gazette. They were the parents of an only child, Eunice Mc. Gloss, born in 1915. Their home in 1920 was on Beechview Avenue in Pittsburgh, with William working as a motorcycle dealer. Advertisements in the Pittsburgh Press show that he dealt in Indian and Excelsior motorcycles with his facility next to Russell's Garage in Bridgeville. By 1917, he had expanded his line into Harley Davidson cycles, with his office at 5 Federal Street in Pittsburgh's North Side. They relocated to Detroit by 1922, where he represented the Harley Davidson brand in Detroit and Wayne, Macomb and Washtenaw Counties, with offices at 19 Abbott Street. The brutal impact of the Great Depression likely ruined William's business prospects as consumers could no longer afford luxurites such as motorcycles. He turned to surveying and advertised his services in the Detroit Free Press. By 1951, Lena had returned to Somerset, with a residence on North Patriot Street, and was named in the Somerset Daily American gossip columns for a trip she made to visit her daughter Eunice in New York City. She passed away on March 12, 1971 at the age of 90. Interment was in the Husband Cemetery. The following poem was inscribed on the face of her upright grave marker: "Swiftly, the leaves of memory fall gently. I gather and shall eternally cherish them all. Inner thoughts keep you forever with me, Mother dear. Though obediently you answered your masters beckoning call."
Grandson Eunice McC. Gloss (1915- ? ) was born in 1915 in Pittsburgh and was named for her aunt Eunice (McMillan) Davis, an international opera singer at the time. She apparently never married. She was in New York City in 1951 even as her mother was in Somerset, Somerset County, and they exchanged visits in both places. Eunice arranged for upright grave markers with beautiful poems in 1971 at the death of her mother and beloved aunt. Evidence suggests that she made her home at 220 West 72nd Street in New York City. She may well be the same Eunice Gloss who died in New York on Feb. 5, 1993 and, with no living relatives to claim her remains, was placed into rest in the Hart Island potter's field in New York, permit #6691, plot 231, section III. See her page on the

Hart Island Project

website. For more on Hart Island, see the

New York Times

investigative story, "

Unearthing the Secrets of New York's Mass Graves

," by Nina Bernstein, published May 15, 2016.
Daughter Eunice B. McMillan (1883-1971) was born in January 1883. On Oct. 17, 1904, at the age of 21, she married 22-year-old sales manager Lloyd J. Davis (1877-1947) of Pittsburgh, the son of Lester M. and Addie L. Davis. Rev. George W. Knepper officiated at the wedding. Eunice studied music and was an opera singer with the San Carlos Grand Opera Company, going on an international tour circa 1920-1921. They opened in Montreal on Sept. 6, 1920-- went to Seattle in March 1921 -- and ended the season in Winnipeg, Canada in April 1921. In 1922, their home was in Chicago and in 1925 -- when she traveled to Confluence and visited with her aged aunt Sue Liston -- lived in St. Louis. By 1939, they had relocated to the Bronx, NY and Eunice again visited her aunt Sue Liston in Confluence in August of that year. Sadly, Lloyd died in New York City after a lengthy illness on April 16, 1947, at the age of 70. Now widowed, Eunice remained in New York and, in the winter of 1951-1952, hosted an extended visit from her sister Lena and niece Eunice in New York. Then in August 1952, the Eunice and her niece traveled from New York to visit Eunice in Somerset. Eunice's sister Leana died in March 1971 and Eunice followed her to the grave just a little more than two months later on June 1, 1971. She was placed into eternal repose in Husband Cemetery, and an obituary was published on or about June 4, 1971 in the Somerset Daily American. Her niece Eunice arranged to have this epitaph inscribed on the upright grave marker: "The clock of life is wound by once, and tomorrow may never come -- O'Lord, take this precious angels hand, and show her the way to everlasting peace and happiness in your divine holiness. Her niece."
~ Son Milton R. McMillan ~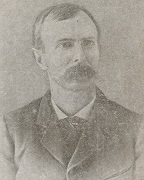 Milton McMillan
Son Milton R. McMillan (1851-1935) was born in about 1851 in Addison. He grew up on his parents' farm and worked in the fields at the age of 19, in 1870. Milton never married. In 1890, he served as deputy sheriff of Somerset County, working for his uncle Rush McMillan.
On one fateful day, in a selfless act, made a name for himself while in the face of deadly danger. Said the Meyersdale Republican, "In the whole history of Somerset County, or for that matter of any other county in Pennsylvania, who has done a braver act than that of Milton R. McMillan ... when the Nicely brothers, convicted murders, attempted to escape?" At noon on Sept. 16, 1890, "the day watchman had been let out for the purpose of procuring a bucket of water," said the 1906 book History of Bedford and Somerset Counties, Pennsylvania, by E. Howard Blackburn and William H. Welfley, as quoted in the Republican.
On his return, Deputy Sheriff Milton McMillan unlocked the jail door from the outside and admitted him. As the guard stepped away from the door, and before the deputy sheriff could close it, Joseph Nicely stepped forward and pointed a revolver in the deputy's face. A struggle at one took place between the two men, in the outer hall leading to the door of the jail corridor, during which the deputy sheriff was shot twice by Joseph Nicely, and was at that time supposed to be fatally wounded. The deputy had, however, during the struggle with Joe, succeeded in locking the door, but could not take the key out of the lock. David Nicely put his hand through a small opening in the door, turned the key and made his escape from the jail while the struggle between his brother and the deputy was still going on. On being shot the second time, Deputy McMillan released his hold on Joseph Nicely, who at once ran out of the front door.... The plucky fight made by the deputy was something that had not been anticipated by them, as they supposed he would throw up his hands, and they could lock him up in one of the jail cells while all the prisoners could make their escape before any alarm could be given.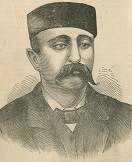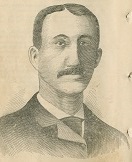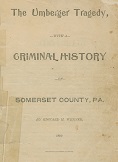 Murderers Joseph and David Nicely (right) and The Umberger Tragedy booklet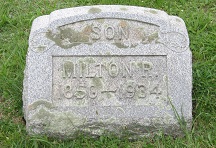 Milton's grave, Addison
It took a year for Milton to recover from his gunshot wounds. As he convalesced, in the spring of 1891, the Nicelys were executed by hanging in the Somerset County jail, generating sensational coverage in newspapers from coast to coast. Later that year, Milton was pictured in a commemorative booklet about the entire affair, authored by Edward H. Werner, and entitled The Umberger Tragedy, with a Criminal History of Somerset County, Pa. The Republican reported that he "recovered from his wound and lived to a ripe old age, but the bullet remained imbedded in his body until the day of his death."
Circa 1921, he returned to his native county for the first time in two decades, telling the Meyersdale Republican that "he was greatly surprised at the improvements that were made in that time, puts it mildly. The new court-house, new churches, and paved streets, were among the notable changes."
During that period, he was an orange inspector in Orlando, FL but spent his summers in Philadelphia, where he was employed by the wealthy sisters of the Richardson family, who gave him a home and provided good care as he ran their estate. When attending a family reunion at Listonburg in 1920, the story of his heroism was republished in the Republican. The residence was along Academy Road in Torresdale, a community along the Delaware River northeast of the city.
Suffering from heart and kidney problems, at the age of 84, Milton passed away in Philadelphia on Feb. 17, 1935. His remains were transported by express train to Confluence, and then brought to Addison Cemetery to rest with his parents and brother Charles. Services were conducted at the Addison Methodist Episcopal Church by Rev. John O. Martin, and pallbearers were Merle G. Shope, Nelson A. Wright, Ross F. Lenhart, Charles N. Jefferys and William F. Null. His patron, Sara Richardson, traveled from Philadelphia to attend the funeral, and Milton's sister Martha came from her home in Pittsburgh. Because of illness, their sister Susan Liston was unable to attend. [Find-a-Grave]
~ Daughter Susan C. "Sue" (McMillan) Liston ~
Daughter Susan C. "Sue" McMillan (1851-1950) was born on Jan. 9, 1851 in Paddytown.
In September 1870, at the age of 19, she was wedded to 31-year-old Jesse Liston (Aug. 3, 1839-1906), the son of Thomas and Elizabeth (Keller) Liston of Listonburg, and the grandson of John Liston. They were a dozen years apart in age and initially made their home in Meyersdale, Somerset County. (Jesse's brother, Simon Liston, also is profiled on this website.)
They had two offspring, both of whom tragically died young within just nine days of each other -- Harry E., who passed at the age of seven on Nov. 26, 1879 -- and Thomas J., who succumbed at age five on Dec. 5, 1879. Both boys were laid to rest in Addison Cemetery.
During the Civil War, on Sept. 22, 1862, Jesse enlisted in the Union Army. He was assigned to the 54th Pennsylvania Infantry Reserves, Companies B and H, commanded by Capt. Hight. Said the 1906 book History of Bedford and Somerset Counties, Pennsylvania, authored by E. Howard Blackburn and William H. Welfley, Jesse "participated in the following battles: Cherry Run; Williamsport, Maryland; Hedgesville, and many others, being wounded at the battle of Newmarket, Virginia. He was honorably discharged June 7, 1865."
At some point he received word that his brother in law Alexander Van Horn, of the 11th Pennsylvania Reserves, had been killed in the Peninsula Campaign.
Following his discharge from the Army, Jesse returned home. He applied for and began receiving a military pension as compensation for his wound. [Invalid App. #119.335 - Cert. #79.779] More about his Civil War service will be added here when learned.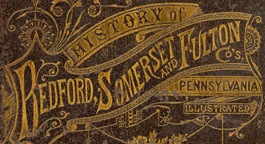 Above, the 1884 History naming Jesse and the family firm. Below, Jesse's profile in the 1906 book, History of Bedford and Somerset Counties.

Jesse's father had migrated from Selbysport, Garrett County, MD "to take charge of the Cantner woolen factory, Somerset," said the 1906 History. Later, in about 1844, the father " took charge of the Listonburg woolen mill," a family owned business handed down over several generations. After the father's death in about 1875, Jesse and his brother Jeremiah took over its operation, named Liston Brothers. The 1884 book History of Bedford, Somerset and Fulton Counties described the business, saying that "Liston Brothers, in addition to their woolen factor, operate a sawmill, run a store, and have a farm of five hundred and thirty acres. They manufacture, including custom work, about thirty thousands pounds of wool per year, into all kinds of domestic linens." In all, Jesse operated the woolen mill for 43 years.
Then when the business was profiled again in the 1906 History, it had been purchased circa 1904 by Cook, Emert & Co., of Somerset. "They have since enlarged it," the 1906 History said, "adding ten thousand feet of floor space, and have also added much improved machinery."
In 1872, when the Listonburg Methodist Episcopal Church was erected, Jesse was among the first trustees, serving with Thomas Liston, Hiram Mitchell, Alfred Mitchell and George Wass, and also was the first steward and Sunday School class leader. (The church also has been known as the Southern Methodist Episcopal Church.) Jesse enjoyed the comradeship of his fellow army veterans and was a member of the Grand Army of the Republic. He was a Democrat in his politics.
When the federal census was enumerated in 1880, the childless Listons made their home in Listonburg, Addison Township, with Jesse earning a living as a merchant. That year, they lived in the vicinity of homes of 74-year-old Elizabeth Liston, Jere and Emily Liston, and Susan's parents Jehu and Mary Ann McMillan.
By 1900, having produced no additional children, the Listons continued to live in Listonburg, Addison Township, and had two servants and a boarder under their roof.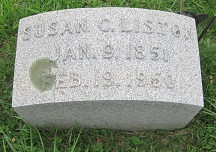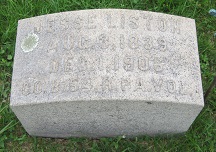 Graves of Susan and Jesse Liston, Addison Cemetery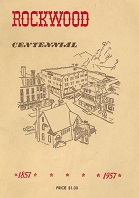 Booklet naming Sue
Sadly, having been stricken with paralysis, Jesse died on Dec. 1, 1906 at the age of 67. Burial was in Addison Cemetery. Brother in law Milton R. McMillen signed the official Pennsylvania certificate of death.
Susan spent her 44 remaining years as a widow. She applied for and began receiving her husband's monthly pension checks. [Widow App. #875.810 - Cert. #647.364] In July 1915, she left for a vacation in the west, and stopped to see her nephew Paul Kilpatrick McMillan in Akron, OH, and underwent muscle pain which caused her to pause on her plans. The Meyersdale Republican once said that she was "one of the very best types of true Christian womanhood. She never tires of doing good, in the church and Sunday school and in the W.C.T.U. and every other place where she can alleviate suffering or aid in the uplift of humanity. Her very self-sacrificing life is in itself a sermon on Christianity, and it is the prayer of her many friends that she may live many years in her good work."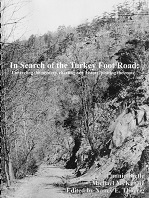 Book naming Jesse, 2014
Susan relocated to Duquesne, near Pittsburgh, with their home at 405 Kennedy Avenue. Due to illness, in February 1935, she was unable to attend the funeral of her brother Milton in Addison. She spent her final years in the Grand Army of the Republic Home in Swissvale, also near Pittsburgh, and died there of senility and heart disease at the age of 99 on Feb. 19, 1950. Her remains were brought back to Addison for burial. Simon is mentioned in the 1884 book by Waterman, Watkins & Co., History of Bedford, Somerset and Fulton Counties, Pennsylvania.
Sue is named in the commemorative booklet Rockwood Centennial: 1857-1957, citing her work among other "pioneers in W.C.T.U. work" by attending conventions and whose "memory will always be cherished. Other names cited among her colleagues were Mrs. Hochstetler, Annie Frease, Hon. Amos Knepper, A.f. Ferner and James Ferner.
Many years, later, in July 2017, the founder of this website requested access to Jesse's full and complete Civil War pension file under the Freedom of Information Act. As of today, the request has not been honored.
In 2014, the language about Jesse and Liston Brothers from the 1884 book was reprinted in the fourth edition of In Search of the Turkey Foot Road — Unraveling the Mystery, Charting New History, Plotting the Route, co-authored by Lannie Dietle and Michael McKenzie, edited by Nancy E. Thoerig and published by the Mount Savage Historical Society in Maryland.
~ Daughter Martha Jane (McMillan) Augustine ~
Daughter Martha Jane McMillan (1853-1939) was born on Christmas Eve 1853.
She wed John "Hampton" Augustine (July 30, 1851-1921), son of Jonas and Julia (Pyle) Augustine. and dwelled on a farm in Addison, Somerset County.
They were the parents of an only son, C.W. "Willis" Augustine.
Hampton contracted acute bronchitis at the age of 70, in the autumn of 1921, and added to chronic heart problems, and his health declined rapidly. He succumbed on Nov. 6, 1921. In July 1928, Martha and son Willis traveled to Confluence to attend a McMillan Reunion held at the home of her brother Charlie. By 1935, she had moved to her son's home Pittsburgh. Her address in the late 1930s was 7228 Mt. Vernon Street in the city. Suffering from senility and heart disease, she passed away at the age of 85 on June 12, 1939. Her son C.W. Augustine signed the death certificate. Her remains were transported to Addison for interment.
Son C.W. "Willis" Augustine ( ? - ? ) lived in Pittsburgh in 1928-1939.
~ Daughter Amanda A. "Mollie" (McMillan) Pullin ~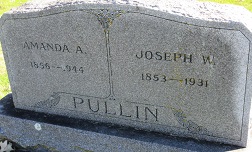 Hudson Cemetery, Iowa
Courtesy "Mary E." -- Find a Grave
Daughter Amanda A. "Mollie" McMillan (1856-1944) was born in July 1856.
In about 1878, when she would have been about 21 or 22 years of age, Amanda was joined in marital union with 25-year-old Joseph W. Pullin (July 1853-1931).
They were the parents of four children, among them Marietta Pullin, Russell E. Pullin, Lola G. Pullin and Scott E. Pullin.
The family first dwelled in Addison, Somerset County. Sometime between 1888 and 1900, the couple arrived at a monumental decision to migrate westward. They voyaged to Iowa and settled on a rented farm near the town of Hudson, Black Hawk County. Others from Somerset County known to have relocated to Black Hawk County in the 19th century were John and Sarah (Saylor) Dull, Samuel and Sarah Ann (Dull) Saylor, Josiah and Elizabeth G. (Ross) Dull and Samuel and Caroline (Umberger) Weyand of the family of Mary Anne (Ream) Weyand. Other distant cousins living in the county were Joseph and Laura (Miner) Troxel.
When the federal census was taken in 1910, the Pullins dwelled on Fifth Street in Hudson, with Joseph not working, stating that he relied upon his "own income." Joseph died in 1931 and is buried in Hudson Cemetery. Amanda lived for another baker's dozen years. At the death of her brother Charles in 1934, she was named in the obituary printed in the Meyersdale Republican. Amanda passed in 1944.
Daughter Marietta Pullin (1879- ? ) was born in about 1879 in Addison, Somerset County.
Son Russell E. Pullin (1881- ? ) was born in about June 1881 in Pennsylvania. In 1900, at the age of 18, he provided labor on the home farm.
Daughter Lola G. Pullin (1884- ? ) was born in about 1884 in Pennsylvania.
Son Scott E. Pullin (1888- ? ) was born in about 1888 in Pensylvania.
~ Son Jacob Lloyd McMillan ~
Son Jacob "Lloyd" McMillan (1859- ? ) was born in about 1859.
He learned the trades of furniture-making and funeral services and relocated to Morrill, KS, where he earned a living in those fields in 1920-1928.
Lloyd had one known son, Major Vernon McMillan.
Lloyd returned to Confluence for a McMillan Reunion at his brother Charlie's home in July 1928.
Son Major Vernon McMillan served as an officer in the U.S. Army during World War I. He was promoted "on the battlefield before the armistice," noted the Meyersdale Republican. He and his father returned to Confluence in July 1928 for a McMillan reunion.
~ Son William Sullivan McMillan ~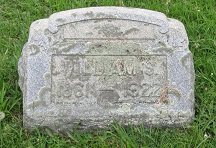 William's grave, Addison Cemetery
Son William Sullivan McMillan (1861-1922) was born on Dec. 13, 1861 in Listonburg, Somerset County. He never married.
William joined the Baptist Church of which he was a lifelong member. Said the Meyersdale Republican, "After leaving school he taught one term at Fort Hill, in his home township. After the completion of the school term at Fort Hill, he went to Accident, Md., where he learnt the trade of harness-maker in a shop owned and conducted by his uncle, the late Eli McMillan. After serving his apprenticeship and learning the trade, he left for the West in 1881, first locating at Sabetha, Kan., and later in Missouri, and other Western States, until in 1907 he located permanently in Potomac, Ill., where he resided constantly."
With his health failing in 1921, he underwent surgery at Lakeview Hospital in Danville, IL, and while showing some signs of recovery, went into uremic shock and died. An obituary was published in his old hometown newspaper, the Republican. The obituary revealed that when undergoing the operation, "should it have a fatal termination, his remains should be sent to his brother, C.R. McMillan at Confluence, for funeral services and interment. It also was his request while sick, that the family not be told about his sickness until there was a final turn for better or worse."
The body was shipped to Confluence, and funeral services were held in his brother Charles' home. Burial was in Addison Cemetery, with Rev. R.B. Dunmire preaching the service. [Find-a-Grave]
~ Son Charles R. McMillan ~
Son Charles R. "Charlie" McMillan (1866-1934) was born on New Year's Day or on Jan. 16, 1866 in Listonburg near Addison, Somerset County. As a youth, he attended school and then initially earned a living as a school teacher for 10 consecutive winters.
He was twice married. His first spouse was Ida May Augustine (July 1868-1902) of Addison Township.
They dwelled in or around Addison, and their two sons were Arthur Columbus McMillan and Paul Kilpatrick McMillan Sr.
At the age of 21, Charles was elected township clerk, and later was elected tax collector and after that a justice of the peace, spanning 15 years. He also served a three-year term as a school director.

Charles' profile in the 1906 book, History of Bedford and Somerset Counties
Sadly, Ida May died in 1902, at age 33 or 34. Her remains were interred in Addison Cemetery. Their motherless son Paul was taken into the home of Charles' sister, Sue Liston.
After a period as a widower, Charles married again to Minnie D. Mason (Dec. 26, 1870-1947), daughter of Joseph A. and Sidney Mason of Garrett County, MD.
In 1906, Charles was profiled in the book History of Bedford and Somerset Counties, Pennsylvania, authored by E. Howard Blackburn and William H. Welfley. The profile said that:
During the many years that Mr. McMillan has been a resident of Listonburg, he has not only witnessed its progress, but he has also aided in its development, being a promoter of nearly every industry in the community. His life has been a busy and useful one; he has rightly valued every moment given him, and has thus gained a reputation for promptness in originating plans and dispatch in executing them. Jon McMillan, great-grandfather of Charles R. McMillan, came to Somerset county from Dauphin county at an early date, and engaged in the tanning business on what is known now as the A.J. Case farm, at Fort Hill. He had no vats or leeches, and took large chestnut logs and made troughs in which to lime bait and tan his hides. He was probably the first tanner in Somerset county, and his great-grandson, Charles R. McMillan, whose name heads this sketch, is takking at the present time (1906) on the old methods, being the lastone to conduct business along those lines.... [T]hrough his instrumentality many business industries have been established along White's Creek, a beautiful mountain stream flowing rapidly; its headwaters are at the western base of Negro mountain, and it empties into the Castleman [sic] river near Harnedsville. In 1850 it was known as Jones' Mill Run, but between that year and 1856 the name was changed to White's Creek, the reason for this being that the Jones family, who resided where the town of Unamis now is, sold out to the White family.
Charles was "the last of the family to engage in the ancestral occupation, he having worked at the tanning business until 1905," said the Meyersdale Republican. "He was also one of the last of the small tanners of Pennsylvania who had to succumb to the large tannery corporations and their new system of turning out leather at a rate of 1000 sides or more a day."
He and his brother-in-law, Jesse Liston, operated the family woolen mill together at Listonburg.
Circa 1915, he was in Morrill, KS, where his brother Lloyd had migrated. After exiting the tanning business, Charles became involved with coal mining and processing as well as lumbering in neighboring Fayette County. In 1920, he was employed as manager of the Somerset Colliers Co.'s Liston coal mines at Listonburg, Somerset County.
Later, he supervised the Fair Oaks coal mine in Lower Turkeyfoot Township. Said the Republican, "Who is there in Somerset County that has not a good wordand a good wish for the genial and whole-souled 'Charlie' McMillan? His fellow citizens have honored him by electing him to the office of justice of the peace several terms, and also as jury commissioner. As a business man of many years standing, his word has always been as good as a bond." In a 1934 article about Charles, the Republican said:
He was familiarly known to many of his friends for many years as "Squire" McMillan, having filled for some years very efficiently the office of Justice of the Peace of Addison Township. In his official capacity he acquired much knowledge of the laws of Pennsylvania, and he was as proficient in giving legal advice as many members of the bar. He was highly intelligent, well read and a lover of good literature, and had committed to memory many literary gems both of prose and poetry, and running the gamut of human emotions from humor to pathos. His services were in much demand as a speaker and reader at public and private entertainments, and he was always ready to respond with an appropriate reading or address for any occasion. His genial, companionable disposition endeared him to a host of friends and made him welcome in every social circle.
Charles and his wife hosted a McMillan family reunion at their home on June 24, 1920. The event was featured at length in the Republican, which reported that it was "one of the most pleasant family reunions held in Somerset county in 40 years, Squire McMillan's brothers and sisters having gathered there on that day to enjoy their first reunion for a number of years." Relatives who attended included Silas McMillan, their only living uncle; Dr. and Mrs. Samuel J. McMillan of Somerset; Milton R. McMillan of Philadelphia; Susan C. Liston of Meyersdale; Martha J. Augustine of Addison; Mr. and Mrs. Joseph W. Pullin of Hudson, IA; Lloyd McMillan of Morrill, KS; William S. McMillan of Potomac, IL; Mr. and Mrs. Paul K. McMillan of Listonburg; cousin John J. McMillan and daughter Nettie of New Lexington, Somerset County; and Mr. and Mrs. Clinton McMillan of Kingwood. Other friends and family who came were Mr. and Mrs. Joseph A. Mason of Connellsville; Charles Rishebarger of Addison; Ruth Grimes of Baltimore, MD; Mr. and Mrs. R.F. Lenhart of Listonburg; and Mary Ellard of Uniontown.
In 1920, he hosted a visit by his first cousin Cleon K. Ream and sons George and Allen of Burlington, IA, and during that trip they visited the old Ream burying ground on the north bank of Laurel Hill Creek. Then again in July 1928 they hosted another reunion at their West Confluence residence, which also included a picnic at Deep Creek Dam in Garrett County, MD. Of the 1928 reunion, the Republican said it was the first one "the family had in nineyears."
For the last 10 years of his life, Charles drank heavily and contracted acute kidney problems, which a physician attributed to "chronic alcoholism." Sadly, in July 1934, their son Paul, who had worked with Charles in the family lumber and post business, died after throwing a blood clot following surgery for appendicitis. Newspapers suggested that the shock hastened Charles' own demise.
At age 68, he passed into eternity on Aug. 18, 1934. His remains were placed in the family plot at Addison Cemetery. J.C. McMillan of Markleton was the informant for the Pennsylvania certificate of death. [Find-a-Grave] An obituary in the Republican kindly noted that death followed "a short illness from a complication of diseases." Following funeral services held in the family residence, officiated by Rev. Kees of the Confluence Methodist Episcopal Church, burial was in Addison Cemetery.
Minnie survived her spouse by more than a dozen years. She enjoyed hosting her sister Mrs. S.A. Elleard of Uniontown, PA for visits. By 1944, she had moved into the home of her sister and nephew George Elleard in Uniontown. She died in Uniontown Hospital on Jan. 19, 1947, reported the Uniontown Morning Herald, which "followed a lingering illness with which she had been confined to the hospital since last Christmas." She was survived by her brothers James Mason of Uniontown, Harry Mason of Connellsville and George Mason of Los Angeles.
Charles and Ida were named in a May 1977 article in the Laurel Messenger newsletter of the Historical & Genealogical Society of Somerset County, entitled "Some Descendants of James McMillen," and authored by Kenneth Sanner.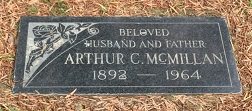 Rose Hills Memorial Park, Whittier, CA
Courtesy Pam Renee Wright -- Find a Grave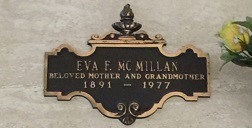 Son Arthur Columbus McMillan (1892-1964) was born on Oct. 26, 1892. He is believed to have received his middle name as he was born in the year of the 400th annivesary of Christopher Columbus "discovering" America. He moved to Braddock, near Pittsburgh, where he lived circa 1909, and may have worked in a steel mill. In the spring of 1911, he went west and traveled and eventually landed in Montana, where he got work with a street railroad company. From there, he relocated to California, where in 1915 he was employed in a steel mill in San Francisco. He married Eva Frances Mitchell (April 4, 1891-1977), daughter of newspaper man Francis Mitchell of the San Francisco Call and Chronicle. Their known sons were Norman Russell McMillan, Raymond Francis McMillan and possibly Larry Pat McMillan. By 1919, he was back in Pennsylvania and looking for work in Philadelphia. News stories in 1920 place him in Listonburg and then back in Philadelphia in May 1920. When her father suffered a third stroke in early 1928, Eva returned to Burlingame, CA to be at his side at death. By 1934, he made his home in Los Angeles. Eva and her sister Alma McMillan Allen returned to Somerset County in 1940 to visit with relatives and friend Lillie Lininger, and the trip was mentioned in the gossip columns of the Meyersdale Republican. They returned again from Los Angeles to Listonburg for a visit in May 1947. Arthur died in Los Angeles on March 13, 1964. Burial was in Rose Hills Memorial Park. [Find-a-Grave] Eva survived for another 13 years and died on Nov. 2, 1977. She rests in the Mausoleum of the Valley in Rose Hill Memorial Park.
Gr

andson Norman Russell McMillan (1915-1990) was born on May 10, 1915 in San Francisco County. He married Joann Ingram (Dec. 27, 1929-1991) of Fayetteville, Washington County, AR. They had one son, Larry Pat McMillan. The family grieved deeply when son Larry, age 17, died in Los Angeles on March 2, 1966. Norman died in Los Angeles County on June 29, 1990. [

Find-a-Grave

] Joann only lived for another year. She succumbed on March 23, 1991 in Orange County CA.
Grandson Raymond Francis McMillan (1920-2010) was born on Dec. 18, 1920 in Pennsylvania, possibly in Listonburg or Philadelphia. He appears to never have married, or perhaps to have divorced. Raymond died in Long Beach, Los Angeles County on Aug. 18, 2010, with burial in Rose Hills Memorial Park. [

Find-a-Grave

]
Son Paul Kilpatrick McMillan (1896-1934) was born on Sept. 4, 1896 in Listonburg. Age six when his mother died, he was brought into the home of his father's sister, Sue Liston, and raised as her foster son. In December 1912, residing with his aunt on the South Side of Confluence, he threw a "stag" party for his friends, among them Park Weimer, Earl Boyer, William Lint, Daniel Shaffner, James C. Chambers and Samuel Peck. The affair ended up being "more than filled by the many various trophies of the hunt which Paul has brought to earth in his Thanksgiving week's ramble through the wilds and primeval wilderness of Addison township," said the Meyersale Republican. "That those same denizens of the forest are more useful when browned and basted and set forth plates before hungry boys than when they are roaming about in the vicinity of Listonburg, both host and guests can testify after partaking of the rabbit, squirrel and pheasant together with substantial vegetable accompaniaments. Paul's ability as nimrod received the praise that was due, while the hostess, Mrs. Liston, was also tendered an unanimous vote of thanks for the exercising of her unsurpassed culinary skill." By 1915, he had relocated to Akron, OH, where he obtained a job in a rubber factory. Then in September 1915 he went to Morrill, KS to see his father and then left for San Francisco, where his brother had obtained employment in a steel mill, and where they wanted to see the "Exposition." He enrolled at Sanford University for a time. While in San Francisco, he met Alma Mitchell ( ? - ? ), daughter of newspaper man Francis Mitchell of the San Francisco Call and Chronicle. Said the Republican, Paul and Alma "became acquainted and an attachment was formed which culminated in their marriage. They have gone to housekeeping in Listonburg." (Interestingly, Paul's brother Arthur married Alma's sister Eva Mitchell.) They produced one known daughter, Ida Mae McMillan. Paul eventually returned to Somerset County and worked with his father over the years in the family's lumber and wooden post business. Noted the Republican, "It was largely through his lumber operation that a great many poor families were able to make a livelihood. He was not only a man who sought to give others a chance to make a living, but he was a fine friend to all with whom he did business, as well as his familiars in a social way." In 1920, he joined the local Masons lodge in Meyersdale. Circa 1926, while Paul was operating a coal mine in Listonburg, Alma and their daughter returned to California. Having come back to Somerset County, Alma and Ida left again on Nov. 28, 1927 to visit her parents in Burlingame, CA. Alma filed for divorce and it was granted on Feb. 21, 1929 in San Mateo County, case no. 15070. Three years later, on Oct. 26, 1932, at the age of 36, he married a second time to 35-year-old widow and piano teacher Florence (Boyer) Diver ( ? - ? ), daughter of Charles E. and Annie (Walker) Boyer. They produced one known son, Paul Kilpatrick McMillan Jr., born in 1933. In about October 1934, the family moved to a new home at 223 Meyers Avenue in Meyersdale, Somerset County. There, they switched their membership from the Southeren Methodist Episcopal Church of Listonburg to the Main Street Brethren Church, where Florence served as organist. Tragedy swept over the family in mid-July 1934, when Paul began to suffer from appendicitis. He underwent surgery but threw a blood clot and died on July 21, 1934. Burial was in Union Cemetery in Meyersdale. Traveling to attend the funeral were Mr. and Mrs. C.B. Dickey and son George. Former wife Alma remained in California and married again to (?) Allen. In October 1940, she and daughter Ida traveled back to Somerset County, along with Mrs. E.L. Lenhart and sister Eva McMillan, to visit with friends including Lillie Lininger.
Copyright © 2002, 2009, 2012, 2014-2017, 2020 Mark A. Miner.
Jesse Liston and Charles R. McMillan biographies courtesy Archive.org