Online Museum of Creativity
Item: Afghan
Creator: Betty (Heinbaugh) Hall and friend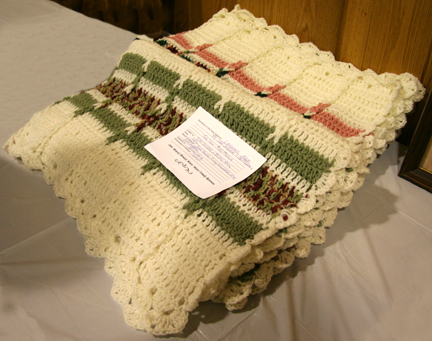 Betty (Heinbaugh) Hall and friend Sam Snyder of Uniontown, PA fashioned this afghan in 2006. It was exhibited at our 2006 reunion. Betty is the granddaughter of John Vough Jr. and the great granddaughter of Missouri "Sis" (Younkin) Wingerd of Rockwood, PA.
Click for next artifact
Return to index page
Copyright © 2006 Mark A. Miner. Photo by Sid Miller.