Online Museum of Creativity
Item: Antiqued Swan
Creator: Doris (Sands) Hawker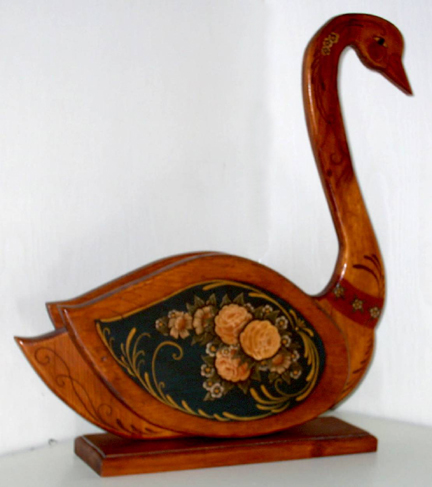 Reunion treasurer Doris (Sands) Hawker hand-painted this wooden carving of a swan, and applied an antiqued finish to give it a unique look. She exhibited it at our 2006 national reunion. She is the daughter of Alma (Ream) Sands and the granddaughter of Sadie (Harbaugh) Ream.
Click for next artifact
Return to index page
Copyright © 2006 Mark A. Miner. Photo by Doris (Sands) Hawker.