Online Quilt Museum
Pattern: Christmas
Quilter: Bernetha (Ullery) Pritts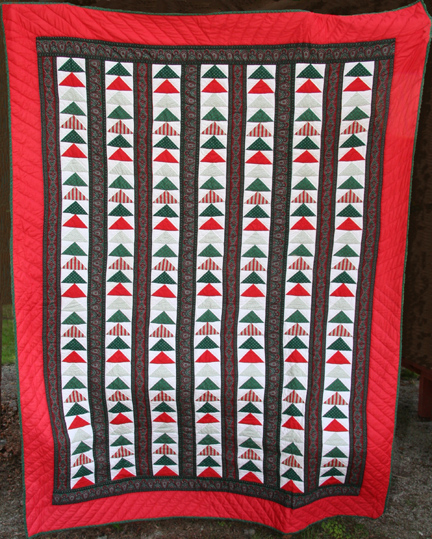 This large Christmas quilt was fashioned by Bernetha (Ullery) Pritts, the daughter of the late Wilbert M. and Mildred (Meader) Ullery, and the granddaughter of the late Edward Jacob and Gertrude (Minerd) Ullery of near Pennsville, PA. Bernetha graciously donated a Christmas tree skirt she made for our 2004 reunion. This quilt was photographed at the 2005 National Minerd-Minard-Miner-Minor Reunion.
Click for next quilt
Return to quilt index page
Copyright © 2005 Mark A. Miner. Photograph by Sid Miller.