Online Quilt Museum
Pattern: English Wedding Ring
Quilter: Doris (Sands) Hawker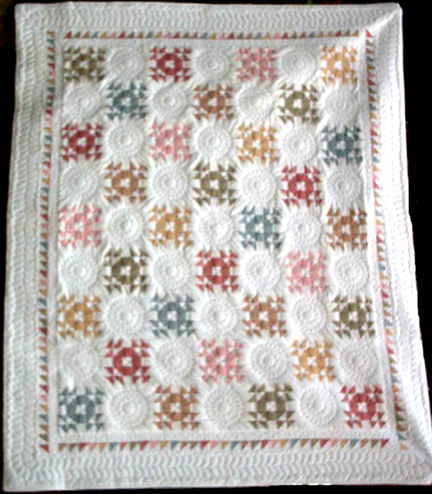 This English Wedding Ring" quilt was created by our reunion treasurer, Doris (Sands) Hawker. She is the daughter of the late Robert and Alma (Ream) Sands of Confluence, Somerset County, PA. This quilt is in pastel colors and measures 112 inches high by 90 inches wide.
Click for next quilt
Return to quilt index page
Copyright © 2005 Mark A. Miner