Online Quilt Museum
Pattern: Checkerboard
Quilter: Shirley Jo Ann (Heinbaugh) Colbert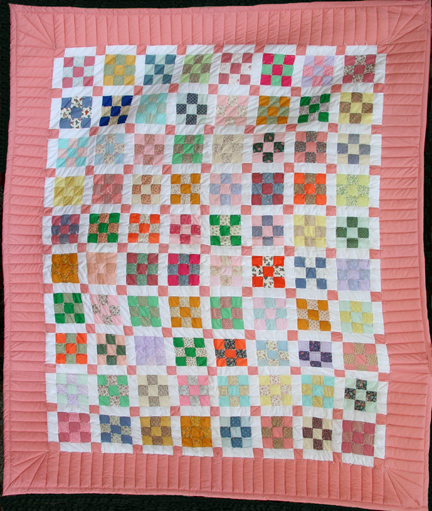 This colorful checkerboard quilt, with salmon edging, was the first one created by Shirley Jo Ann (Heinbaugh) Colbert, the great-granddaughter of Missouri (Younkin) Wingerd of Rockwood, PA. It was made in 1997 for her daughter Sue Ellen (Colbert) Martin, and she made only two more quilts before her passing in 2000.
Sue graciously brought it to be shown and photographed at the 2005 National Minerd-Minard-Miner-Minor Reunion.
Click for next quilt
Return to quilt index page
Copyright © 2005 Mark A. Miner. Photograph by Sid Miller.