Home

Kansas Pioneer
Town Streetscapes
Rare Images of Where Our 19th Century
Cousins Settled in the 'Sunflower State'
Click to see all our western pioneer cousins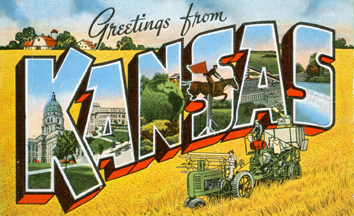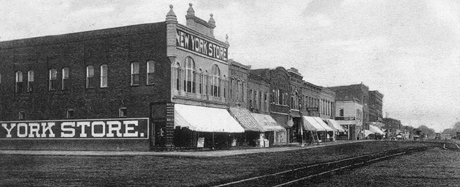 Above: Iola, Kansas - Washington Avenue looking north from Madison Avenue. Richard D. Bailey and his second wife and family moved here from Isabel, KS, after his first wife, Jeannette (White) Bailey, was tragically killed when struck by lightning in 1889.

Above: Rossville, Kansas - west side of Main Street. Romulus and Mary Jane (Pring) McCullough migrated from Indiana to a farm located a few miles north of town in 1878.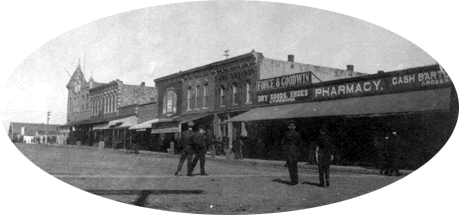 Above: Howard, Kansas - Main Street. Levi "Springer" and Mary (Wolfe) Minerd settled here in the early 1900s, having migrated from Pennsylvania to Pittsburg, KS in 1886.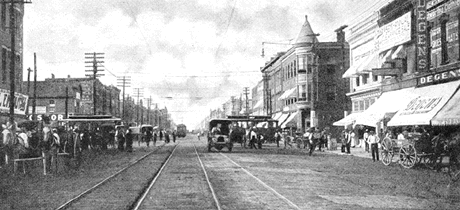 Above: Pittsburg, Kansas - Broadway looking North. Samuel and Rebecca (Smalley) Minerd and their adult children settled near here in about 1886. This image is not dated.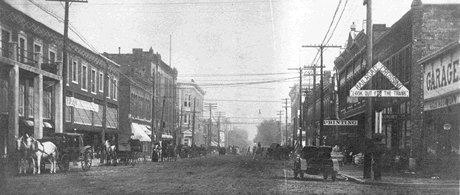 Above: Ottawa, Kansas - Second Street. Jesse and Susan (Barnhouse) Stoner relocated from Dickerson Run, PA to Kansas in about 1878, and went to Ottawa in 1899. This view was taken sometime before 1909.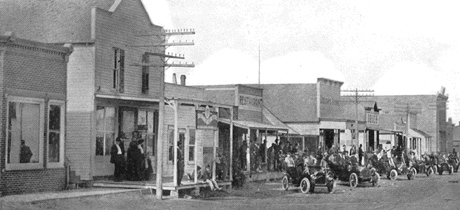 Above: Isabel, Kansas - Luther and Mahala (Minor) White left Cardington, OH and moved to Isabel in 1884. This view is undated.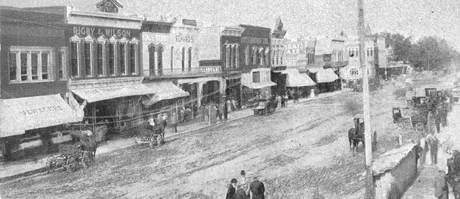 Above: Concordia, Kansas - Sixth Street looking east from Washington Street. In about 1876, David and Mahala (Minor) Johnson moved from Sego, OH to a farm southeast of Concordia. This view is not dated.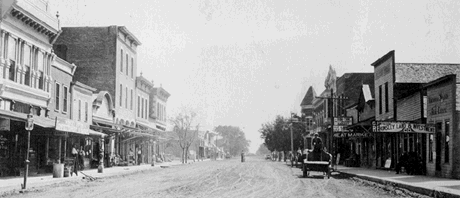 Above: Kinsley, Kansas - Main Street. Eliza (Miner) DeMoss, a native of Van Wert, Ohio, moved here from Nebraska in 1888 and returned in 1900. The date of this view is not known.
Copyright © 2002-2004, 2010 Mark A. Miner