Home

Missouri Pioneer
Town Streetscapes
Rare Images of Where Our 19th Century
Cousins Settled in the 'Show Me State'
Click to see all our western pioneer cousins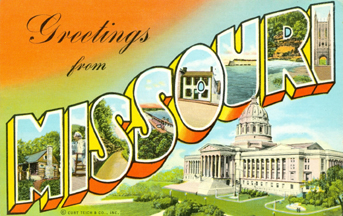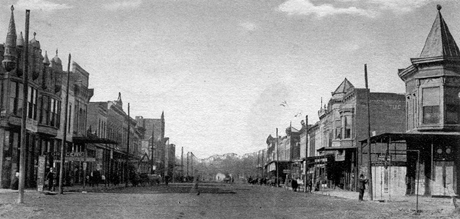 Above: Rich Hill, Bates County - Park Avenue looking west. George E. and Anna (Swearingen) McReynolds moved here circa the 1890s.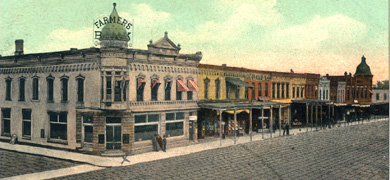 Above: Butler, Bates County - John "Henry" Minor and his married sister, Eliza (Minor) Swearingen, left Ohio in about 1884 and settled in Butler. This postcard view, dated 1908, shows the town's East Side Square.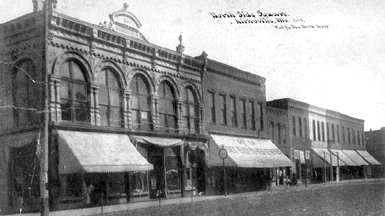 Above: Kirksville, Adair County - Sebastian and Margaret (Pring) Cornell migrated here from Indiana, perhaps in the 1870s. This view shows the North Side Square in town.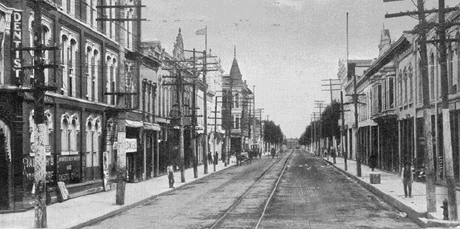 Above: Nevada, Vernon County - Harley V. Swearingen moved here in the late 1880s or early '90s. This view, circa 1915, looks east on Cherry Street, with the Union Railroad Depot visible in the distance.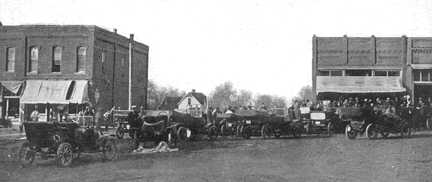 Above: Parnell, Nodaway County - James Forbes Minard came to Nodaway County from Iowa in about 1880. Widowed by 1920, he resided in the town of Parnell. This view, entitled "A Busy Day in Parnell," is postmarked 1914.
Copyright © 2002-2004, 2010 Mark A. Miner