Annette 'Nettie' (Miner) Brooks
(1890-1975)

Nettie Brooks
Courtesy Thomas Beck
Annette "Nettie" (Miner) Brooks was born on April 5, 1891 at Normalville, Fayette County, PA, the youngest child of Martin and Amanda (Williams) Miner
Nettie married Russell Ray Brooks (Sept. 16, 1887-1934), the son of Walter K. and Lucinda Brooks.
The couple did not reproduce.
Ray was a World War I veteran. For years, he was a "popular motorman of the West Penn Railways Company," said the Connellsville Daily Courier. He was one of many cousins to be employed by the West Penn over the years.
Nettie received her teaching certificate at California Normal School (now California University of Pennsylvania).Her early career was spent teaching in Perry and Springfield Townships.
She was photographed over the years with her students in annual class pictures. One such image was published in the 1970 volume, A History of Mill Run, and in a 1990 article in the Uniontown Herald-Standard. It shows her standing n the back row with her 1926 Mill Run School class.
In 1909, Nettie and her sister Agnes signed their names as witnesses to the signing of an affidavit written by their parents on behalf of their uncle, Perry Enos, who was trying to obtain an increase in his Civil War pension.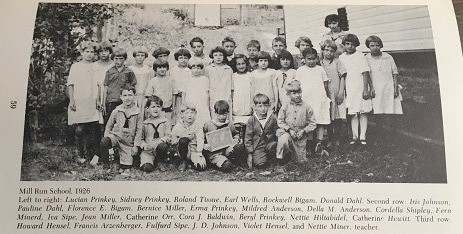 Nettie's 1926 school class, with her standing at right, as published in the 1970 book, A History of Mill Run.
The Connellsville Daily Courier recounted Russell's long career with West Penn Railways Company. It said he:
…entered the employ of the West Penn Railways Company in 1910 as a lineman and followed this occupation for seven years, enlisting in the Army during the World War. He was stationed in Rhode Island. Because of ill health, he was not sent overseas. Upon being discharged, [he] reentered the employ of the West Penn as a motorman, in 1919, and had been in continuous service ever since. [In 1934], he was holding down the post of conductor on the main line between Greensburg and Uniontown.
In August 1930, Nettie and her sister Aggie Miller and young nieces Aileen and Freda Miller attended the annual Minerd Reunion, held at Shady Grove Park in Uniontown. They gave their names to distant cousin Laura Jane (Minerd) Williams, who later wrote a lengthy account of the event for her local newspaper back home, the Huntingdon (PA) Daily News.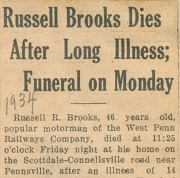 Daily Courier, 1934
Russell was diagnosed in the fall of 1933 with an enlarged liver and enflamed gallbladder ("cholecystitis") which caused intestinal obstructions. After suffering for several months, he underwent surgery, but no solution was to be found. The 46-year-old passed away at home on Jan. 24, 1934. His remains were laid to rest at the Normalville Cemetery, although his death certificate stated that burial would be in Connellsville's Hill Grove Cemetery. .
Nettie survived her husband by more than four decades. In 1935, she moved to Pennsville, Fayette County, where she resided for the remaining 40 years of her life. She taught school in Hammondville and Johnson in Bullskin Township. She retired in 1960 after a career which had spanned 45 years.
She maintained her membership in the Normalville United Methodist Church and frequently visited with her family throughout the region..
On July 7, 1975, Nettie died at home at age 85. She was buried with her husband at the Normalville Cemetery.
In October 1975, at a reunion of the former Bellview, Johnson, Gilmore and Kell Schools, Nettie was remembered in a memorial service.
Nettie and Russell are named in the 1975 paperback book, Brooks Family History.In 1994, a photograph of Nettie, shown with her 1912 class at the Hampton School, was published in the book, Yesteryear in Ohiopyle and Surrounding Communities, Vol. II, compiled by author Marci Lynn McGuinness.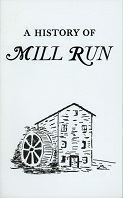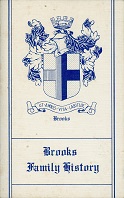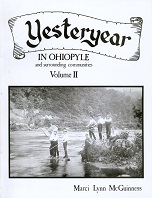 Three books in which Nettie is named
Copyright © 2000, 2005, 2009, 2013, 2021 Mark A. Miner
West Penn Railways photo by John C. Roberts, Columbus, Ohio