Home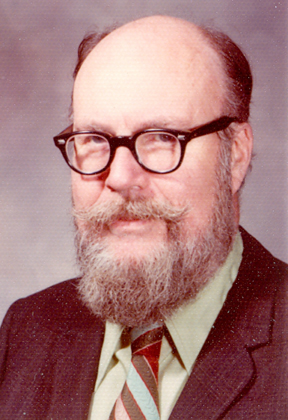 John Swayze "Jack" Thorpe, III spent four decades as a teacher and dean of high school age students at Pittsburgh's prestigious Shady Side Academy, from 1947 to 1990. He was the son of John S. and Ethel Mary (Davis) Thorpe II of Perryopolis, Fayette County, PA, and grandson of Edwin Thomas and Clara Jane (Freed) Thorpe, and passed away on May 19, 2009, at the age of 84. A veteran of the Korean War, Jack will be laid to rest in Arlington National Cemetery this fall.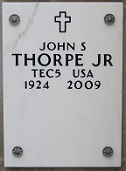 In a feature obituary, headlined "Beloved Shady Side Academy Teacher," the Pittsburgh Post-Gazette said: "To his kids, [he] was Big Daddy, the Voice of Shady Side and Jungle Jim... [A] brilliant mathematics teacher who ... loved surrounding himself with students and tutoring them. [He] was committed to the school in other ways, such as purchasing the school's first computer with his own money and starting a backpacking club that went on trips to the Appalachian Mountains."
Many of Jack's students went on to careers in law, medicine, business and the arts. Among them was Pulitzer Prize winning author David McCullough (Class of 1951), author of John Adams and Truman, and narrator of PBS-TV specials such as The American Experience and Ken Burns' The Civil War. Other students were future astronaut Jerome "Jay" Apt (1967), "Talking Heads" drummer Chris Frantz (1970), Pittsburgh Steelers defensive back Paul Martha (1960) and U.S. Secretary of Agriculture Tom Vilsack (1968) of the Obama Administration.
In 1996, Jack graciously participated in our Minerd-Miner-Minor Reunion survey of educators and was included in our special publication and webpage, A Sense of Wonder.
Copyright © 2009, 2012 Mark A. Miner