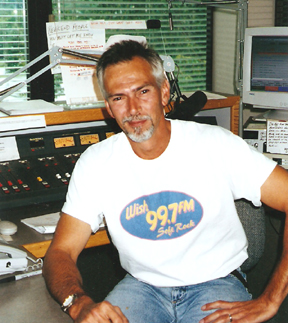 Pittsburghers who listen to the "soft-rock and yesterday's favorites" FM station Wish 99.7 should immediately recognize the name of Dan Dunlap, an on-air voice personality for more than two decades. Dan's deep, rich and soothing voice not only is broadcast on weekdays from 2 p.m. to 7 p.m., but also is heard in countless voice-overs on television, radio, web, commercials and corporate presentations. He also makes numerous public appearances on behalf of the station.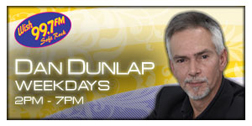 WISH 99.7 station promo
Visit his independent Dunlap Productions webpage to hear examples of the range of his voice characters, which he describes as "from evil to evangelical... the 'guy next door' to Don LaFontaine-esque (the movie trailer guy) to Ernie Anderson."
A resident of the Pittsburgh suburb of Beaver County, PA, Dan is the great-grandson of Ellsworth O. and Minerva (Minard) Mayle of Garrett County, MD. He and his wife Sue have a deep interest in their respective family roots. Their son Dan "Danny" Dunlap Jr. is a musical composer in Los Angeles whose creations were featured in no less than three Super Bowl television commercials this year featuring Bridgestone tires, Career Builder and Hyundai.
The founder of this website first met Dan in 1994 at a charitable event benefitting Guild for the Blind, at Seven Springs Mountain Ski Resort in Somerset County, PA, but did not then know of the family connection.

VisitPittsburgh.com is the promotional sponsor of this page.
Copyright © 2009-2010 Mark A. Miner