Home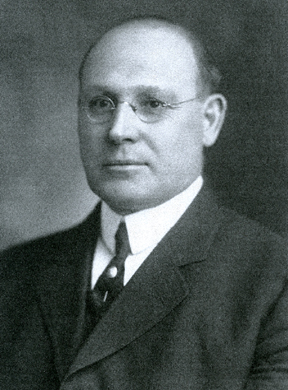 Jacob Wellington Wyandt, husband of Martha Elizabeth "Mattie" (Purinton) Wyandt, was a pioneering superintendent of public schools in Indiana and Ohio. A graduate of Tri-State College (1890), he served as high school principal in Angola, IN from about 1890 to 1903, followed by a 28-year career as superintendent of the high school in Bryan, Williams County, OH. He "ran a tight ship," reported the Bryan Times, "and believed that a high standard of scholarship by all, and not from a few students, was the measure of a school. He said that 'This complex age demands ever-better training because civilization has always been a race between education and catastrophe'."
At the time he was named superintendent in Bryan, said the Times:
... high schools were growing from a so-called luxury to a necessity. In his 28 years here, enrollment in Bryan high school grew from 90 in 1903 to 365 in its peak year. The Lincoln elementary school building, the auditorium, and the gymnasium were built under his supervision. As more than a few men, he was interested in athletics, and coached in the days when coaches occasionally played on the teams with their students. But his primary interest was in scholarship and a well-rounded educational system. Manual training for boys, home economics for girls, the Zeta Cordia, Hi-Life, oratory, debate and music were added to the local schools during his time. He occasionally took over classes when he felt the lesson needed the added emphasis he could give. Senior literature students will recall his annual instruction days.
Copyright © 2009 Mark A. Miner