Home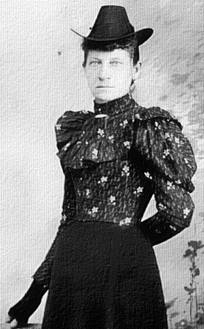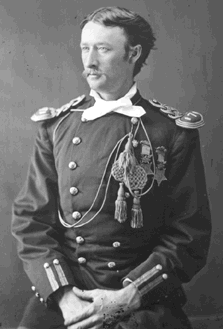 ANOTHER CUSTER'S LAST STAND? One of the most fascinating stories emerging from the mists of our family history is the love affair of Rebecca Minerd, left, and Captain Thomas Ward Custer, right, two-time Medal of Honor winner for bravery in the Civil War, who was slain with his brother, General George Armstrong Custer, at the Battle of Little Big Horn. While they never married, Rebecca and Thomas were neighbors in Wood County, Ohio, and evidence shows they likely were sweethearts and produced a son, Thomas C. Custer. This unusually close relationship will be discussed in an upcoming book by Carl F. Day, entitled Tom Custer: Ride to Glory, available via the Amazon website. The story of Rebecca and her son is told on our site -- including photographs of the boy.
The goal of relating these facts is not to in any way tarnish the reputation of an honored American military hero. Rather, by sharing information widely, and inviting input from diverse sources, we ultimately hope to gain knowledge and broaden understanding of the past. For those of you who are not Custer buffs, this year marks the 125th anniversary of the famed Montana battle where the brothers lost their lives.
Click here to see a page of photo images of the Custers.
Photo of Thomas W. Custer courtesy of the Denver Public Library.
Copyright © 2001 Mark A. Miner