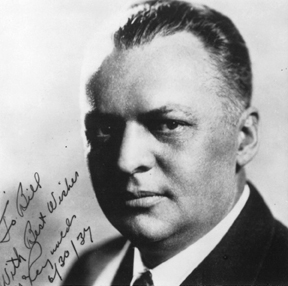 Among the heartbreaking stories told on Minerd.com is the rise and fall of Edward H. McReynolds, a Kansas City-area newspaperman who went on to a high profile career as Assistant to the President of the Missouri Pacific Lines railroad in St. Louis. Edward also served as Chairman of what today is the prominent American Advertising Federation, before a scandal led to his tragic end.
Edward knew and worked with many business VIPs and celebrities. Among them were boxer Gene Tunney and railroad magnate and newspaper publisher Cornelius "Neil" Vanderbilt IV. His accomplishments were trumpeted in the New York Times, Railway Age and other prominent print and broadcast outlets as well as in books such as Where Tex Meets Mex, by George Mertz Slocum.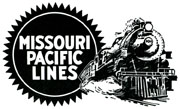 Unfortunately, the Great Depression slowed the railroad business substantially, and despite government intervention, the company went into bankruptcy, with Edward taking a major pay cut. Undaunted, he and the company continued advocating for the importance of rail transportation in America's economy. At what should have been the peak of Edward's career, in mid-1937, his life began to unravel in a scandal over alleged tax evasion. Upon learning that he would be indicted by the Missouri Attorney General, for failure to pay state income taxes, he resigned in shame from the railroad, facing a tax liability of nearly $600. In desperation, he tried working at one lesser position, then another. More.