Home

Atlas Glass House
Washington, Washington County, PA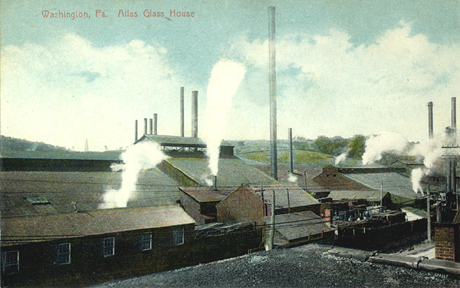 This rare old postcard from circa 1910 depicts the old Atlas Glass House in Washington, Washington County, PA. Later renamed "Hazel Atlas," the plant was a good source of employment for our cousins over the years until it closed circa 1927.
Those known or believed to have worked here as laborers have included Harry Orlan Miner, William Allen Miner, Odger Miner, Helen (Proctor) Miner, Golie C. Bedillion, Peyton W. Brookman and Earl Mattax, as well as in-laws such as James "Edwin" Cain.
In 1926, working at the Hazel Atlas No. 2 plant in Washington, Odger Miner earned a grand total of $1,616 in wages.


Copyright © 2003, 2013 Mark A. Miner