Home

Barbara (Miner) Houser
(1816-1843)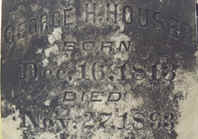 George Houser's grave, Scipio, IN
Barbara (Miner) Houser was born in 1816, probably at Sego, Perry County, OH, the daughter of Frederick and Elizabeth (Sechman) Miner Sr.
As a young woman, Barbara relocated to Fairfield County, OH, where she met her future husband, George H. Houser (1813-1893), the son of Fairfield County pioneers.
On Feb. 4, 1833, when she was 16 or 17 years of age, Barbara and George were joined in the bonds of wedlock in Fairfield County in a ceremony performed by Rev. William Thorn, a minister of the Gospel.
The couple is thought to have lived in or near Rushville, Fairfield County.
Their five children were Dorotha Houser, Jane Houser, Elizabeth W. Baker Dillow, Mary McMurray and Ann Maria Houser. Sadly, either daughter Dorotha or Ann Maria died young, sometime prior to 1883.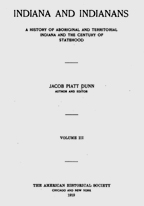 Book profiling George
The 1883 book, History of Fairfield and Perry Counties, Ohio, compiled by A.A. Graham, states that George (or his father) erected the first grist mill in Walnut Township, "situated on Big Walnut Creek."
Tragically, after a decade of marriage, and at just age 27, Barbara died on Feb. 8, 1843. The cause of her death is unknown. She is buried in the Rushville-Pleasant Hill Cemetery. While her grave marker is listed on a survey of the cemetery published in 1984, it is now gone, or faded beyond recognition.
On March 9, 1843, a month after Barbara's death, George wed his second bride, Ruannah "Rue Ann" Stanton (1815-1902) in Fairfield County. A native of Baltimore, MD, Ruannah is thought to have been a cousin of Edwin M. Stanton, Secretary of War in President Lincoln's Cabinet.
The second marriage generated a family of seven more children, including three future physicians -- George Houser, Dr. James Alfred Houser, Dr. Solon K. Houser, Dr. Franklin Alexander Houser, Josephine Hortence Anthony, Clara Gertrude Draper Kiefer and Hattie Bell Hutchings. To see a gallery of photos of this second family, click here.
Jacob Piatt Dunn's 1919 book, Indiana and Indianans (Volume III), states that George "followed farming and milling. He was also a Free Will Baptist preacher, was a justice of the peace, and ... [a] postmaster...." George was appointed postmaster at Tiverton, Coshocton County, OH, on July 23, 1847. He served until May 4, 1848, when his successor was appointed. They later moved to Berkshire Township, Delaware County, OH, where in 1850 he worked as a miller.
By 1860, the family had moved again, to Washington Township, Franklin County, OH, where George earned a living as a sawyer. Daughter Jane, from the first marriage, was residing in his household that year at age 25.
Then, in 1863, the Housers moved to Indiana, planting their home at Logansport, Cass County. Indiana and Indianans reports that son James (from the second marriage) spent his boyhood "in hard work and his advantages were confined to the common schools. Between the ages of twelve and fourteen he was a boat driver on the Miami and Erie canal from Cincinnati to Toledo." James graduated from the Toledo Medical College in 1886, specialized in "diseases of the brain and derangements of the nervous system," and in his lifetime delivered more than 6,000 lectures on various subjects. Son Solon (from the second marriage) "learned the miller's trade with his father," said the 1893 book, Pictorial and Biographical Memoirs of Indianapolis and Marion County, Indiana.
Great grandson James Franklin Houser Jr. at the Scipio bridge, 1989
The Housers may well have migrated back and forth between Indiana and Ohio, as the 1870 federal census shows them living in Mercer County, OH.
In 1876, George and his sons bought a gristmill on Sand Creek at Scipio, near where the covered bridge was erected a decade later in 1886. The structure is nearly 150 feet in length and slightly more than 15 feet wide.
After buying the mill, the Housers promptly sold half their interest in the mill to James Howe for $1,600 and 80 acres of land, showing just how valuable the property was viewed. A local newspaper said "We think it well sold." The following year, George and his partner "put new weather-boarding on the east end of their mill."
The grist mill was never a very stable or lucrative enterprise. It was the subject of legal wrangling, including a lawsuit over the payment of the purchase price. Son Solon realized he had no future there. Said the Pictorial and Biographical Memoirs, "After following the business for 16 years at Scipio, Ind., he decided that a change would be beneficial and disposing of his milling interests in 1883 he began the study of medicine with his brother, Dr. J.A. Houser. Later he entered the Kentucky School of Medicine and graduated from that well known institution in June, 1892."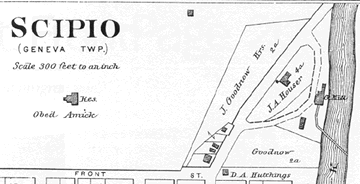 Location of the Houser mill, at the right hand edge of an 1884 county atlas, when the mill was owned by George's son James. Below: Helts Mill, 5 miles west of Scipio, which may resemble the Houser milll.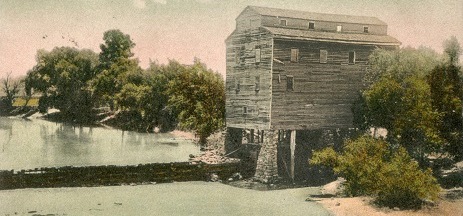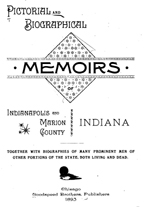 Another book telling the Housers' story.
Google Books
In April 1878, the mill was to be sold, but the Vernon Banner said the effort "was a failure, owing to the fact that the Mill was appraised at about double the value, and according to the statutes, it would have to sell for two thirds of the appraisement, consequently there was not a bid made for it." Later that year, in July, the county commissioner placed an ad in the Banner, saying he would offer the property at a public sale. But that sale failed, too, "for want of some one to buy it." By October, however, the Banner said "Messrs. Housers have got possession of the Goodnow Mill, and they are happy. The old gentleman says that he is going to treat the people in such a way that they will have to patronize him." But by December, the mill had been sold again at a sheriff's sale, to one if its former owners, J.L. Goodnow.
The mill does not exist today, nor are ruins visible. Like others in the area, it may have burned, been dismantled for other uses, washed away in a flood, or fallen into disrepair.
When son James was profiled in 1893 in the book Pictorial and Biographical Memoirs of Indianapolis and Marion County, Indiana, George was said to have been "a miller by occupation at an early period of his life, and also devoted many years to preaching. he now lives retired from active work."
At the time of his death at Scipio on Nov. 27, 1893, George was a preacher. The North Vernon Sun reported that his funeral "was very largely attended" but that son James was "on a lecturing tour in Missouri and "was unable to attend." James' two daughters and a son came in his place.
Ruanna died at Scipio on Sept. 8, 1902. The Vernon Sun said that "Dr. J.A. Houser and wife and Mrs. Herbert Hess of Indianapolis attended the funeral of the former's mother last Wednesday." They are buried together under a large, fancily decorated monument at the Scipio Cemetery.
George and Barbara are mentioned in the 1883 book, The History of Madison County, Ohio, published by W.H. Beers & Co., in a biographical profile of son in law and daughter, Alexander B. and Mary (Houser) McMurray.
Copyright © 2000, 2002, 2004, 2006-2007, 2022 Mark A. Miner
Pictorial and Biographical Memoirs title page courtesy of Google Books.