Home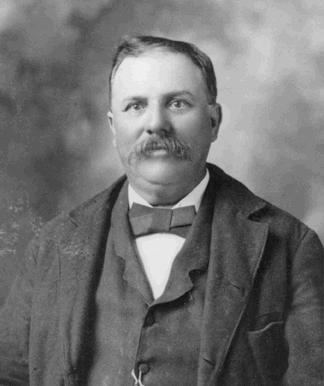 FOURTH IN A SERIES - Allen Edward Harbaugh, the famed 'Mountain Poet' of Mill Run, Fayette County, PA, was the unofficial historian of the first annual Minerd Reunion held in Western Pennsylvania in 1913. At our national reunion this year, we will celebrate the 90th anniversary of that landmark event.
At the 1913 reunion, Allen read aloud a history of the family that he had authored - Sketch of Minerd Families - Historical and Traditional. This work is vital to our understanding of the early family and its many branches, including our pioneer and Revolutionary War ancestors, Jacob and Maria (Nein) Minerd Sr. In fact, if not for his writing, based on stories told by his beloved grandmother, Martha (Minerd) Harbaugh, we would not have been able to prove Jacob's militia service during the American Revolution.
It's believed that Allen wrote the history longhand, and that it was typed by the Reunion Secretary, Roy Sheppard Minerd. Only three copies are known to have survived, found in cousins' collections in Phoenix, AZ; Somerset, PA; and Long Island, NY. There are two versions, the first written before the reunion, and the second one afterward. The latter version is one-third longer, and contains many more names and key data. The first version is on our website, and the second version will be distributed at our reunion on July 12-13, 2003, in Kingwood and Mill Run, PA.
Click to see photographs of the other 1913 reunion organizers, including the father/son team of Isaac and Roy Minerd, secretary Esther (Barnhouse) Freed and vice president Martin Miner.
Copyright © 2003 Mark A. Miner