William R. 'Will' Bedillion
(1888-1973)

William Bedillion
William R. "Will" Bedillion was born on April 24, 1888 in Lone Pine, Washington County, PA, the son of John M. and Catherine (Miner) Bedillion.
At the age of 20, circa 1908, William was joined in the bonds of wedlock with 18-year-old Elsa "Elsie" Bobilin (Dec. 1, 1890-1968), a native of Cleveland and the daughter of French and German immigrants Christian and Pauline Deuring) Bobilin.
Together they bore one known daughter, Melva "Gladys" Amann.
When the federal census enumeration was taken in 1910, William and Elsie made a home in Washington, Washington County, where he worked as a clerk in a railroad freight office.
By 1920, when the U.S. Census again was taken, they lived on Ontario Street in nearby Monessen, Westmoreland County, PA. At that time, he was a manager of a Prudential Insurance Company office. They remained in Monessen during the Great Depression years and in 1940 had moved to a house on Graham Avenue.
Once more during the 1930s, the Bedillions pulled up stakes and moved to a dwelling on Thompson Drive in the North Hills suburbs of Pittsburgh, with William continuing his employment as an insurance executive.
In 1965, at the death of his brother Norton Bedillion, William resided in Pittsburgh. In 1967, when his sister Lucy Martin passed away, he was making his home in Washington.
The couple's final address together was at 436 Denniston Avenue in Pittsburgh.

Pittsburgh Press, 1973
Sadly, Elsie was burdened with chronic lymphatic leukemia. Toward the end, she also suffered from heart disease and congestive heart failure. She was admitted to Pittsburgh Hospital, where she succumbed to the spectre of death at the age of 77 on May 20, 1968. Rev. William J. Kiether presided at her funeral.
William outlived Elsie by five years. Circa 1973, he resided at 5805 Fifth Avenue in East Liberty, near Pittsburgh.
On July 23, 1973, William passed away in Pittsburgh. Funeral services were held at John H. Slater Sons Funeral Home in Brentwood, officiated by the hand of Rev. Harold L. Drum. His remains were laid to rest beside his bride's at Jefferson Memorial Park. His obituary was printed in the Pittsburgh Press.
~ Daughter Melva "Gladys" (Bedillion) Amann ~
Daughter Melva "Gladys" Bedillion (1909-1990) was born in 1909.
On July 2, 1930, when she was 21 years of age, she entered into marriage with Charles Edward Amann (1908- ? ), son of Peter and Laura (Toney) Amann of Monessen. News of their marriage license was printed in the Canonsburg (PA) Daily Notes. Their nuptials were held in Washington, PA.
The couple together produced two children -- Thane Amann and Darlene van Mastrigt.
The Ammans resided in the Castle Shannon suburb of Pittsburgh. Evidence suggests that they belonged to the Zion Lutheran Church located at the intersection of Route 51 and Brownsville Road.
Gladys surrendered to the angel of death on Jan. 25, 1990. Her obituary was printed in the Pittsburgh Press.
Son Thane Amann was deceased by 1990.
Daughter Darlene Amann ( ? - ? ) was a graduate of the School of Music at Carnegie Mellon University. In 1967, she was joined in matrimony with fellow CMU music major Franciscus "Franck" van Mastrigt ( ? -2019), son of Pieter van Mastrigt of Dalzell Avenue. Their wedding was conducted in the Zion Lutheran Church. Reported the Pittsburgh Post-Gazette, the newlyweds first dwelled in Brentshire Village. The couple's union endured for 51 years. They became the parents of two sons -- Darrell van Mastrigt and Shawn van Mastrigt. Franck was a talented music teacher and pianist who performed throughout Pittsburgh over the years. Darlene earned a living as a sales agent with Century 21 in 1996 and RE/MAX circa 2005. Franck passed away at the age of 81 on Feb. 24, 2019. His funeral service was held at Jefferson United Presbyterian Church, and an obituary appeared in the Pittsburgh Post-Gazette.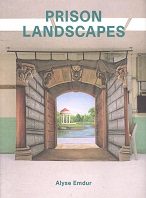 Book about Darrell's artwork
Grandson

Darrell van Mastrigt

( ? - ? ) - In high school, he was a poor student and had disciplinary problems, as well as failing classes in English, history and physical education. But because he was so very talented musicially, he was early-admitted to Carnegie Mellon University on the promise that he complete his high school studies. The

Pittsburgh Post-Gazette

once observed that "Unlike most 18-year-old heavy metal rock fans, [he] played classical music on trumpet. A hulking figure dressed variously in black leather and army fatigues, Van Mastrigt cut an otherwise reserved figure in his freshman music theory classes at Carnegie Mellon University. To fellow students, he was an individualist whose straggly beard, long hair and Iron Maiden T-shirts belied a calm and gentle nature." But one night in 1987, when he was age 18, he went to a fraternity party with 20-year-old Jeanne Goldberg. Something went terribly wrong, and the girl was stabbed to death, with 20 wounds inflicted in her throat and chest. Her body later found in an outdoor grove covered by a light dusting of snow. After confessing to the crime, Darrell was sentenced to a mandatory life prison term without possibility of parole. Circa 2006, he was incarcerated at the maximum security Graterford Prison near Philadelphia. He has occupied his time painting idealized landscapes. In fact he was interviwed by artist Alyse Emdur for her 176-page book

Prison Landscapes

. Published in January 2013, the book contains photographs of some of Darrell's works. On her

website

, Alyse writes that her book "is a monumental collection of photographs of prison inmates representing themselves in front of visiting room backdrops. Such backdrops, often painted by talented inmates, are used within the prisons as portrait studios. As inmates and their visitors pose for photos in front of these idealized landscapes they pretend, for a brief moment, that they are someplace else."
Grandson Shawn van Mastrigt

wed Jennie Gorton. Continuing in the family's musical talents, he has taught music in the Wilkinsburg (PA) School District including as high school band director circa 2004. He has helped coordinate fundraising performances at the high school by the Pittsburgh Symphony Orchestra, led by assistant conductor Daniel Meyer..
Copyright © 2001, 2005, 2012, 2022 Mark A. Miner