Home

Hundred, West Virginia
Rare Old Postcard Views from the Early 1900s
Just over the Pennsylvania state line, the town of Hundred, Wetzel County, WV was home for several branches of our family in the late 1800s.
Among those who settled there were Andrew J. and Mary Louise (Johnston) Miner and Spencer and Nancy (Minor) Farabee and some of their offspring, as well as in-laws such as James C. and Margaret "Ellen" (White) Cain. The old photograph images below are from postcards printed at the turn of the century.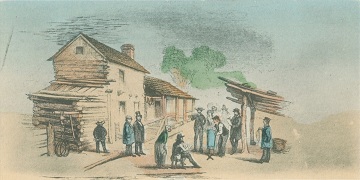 Born in Suffolk, England in 1759, Henry Church joined the British Army's 63rd Light Infantry and served under Lord Cornwallis in 1781 trying to put down the American Revolution. He chose to stay in America at the war's end and married Hannah Keine of Chester County, PA. They settled in Hundred, where both died in 1860, he at age 109 and she at 106. Oreiginally published by Harper & Bro. and reproduced by Burke White of Hundred.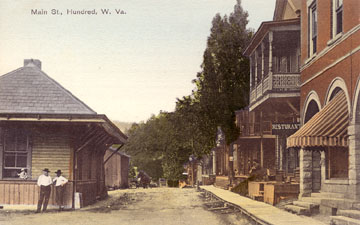 Main Street, Hundred. Published by Burke White.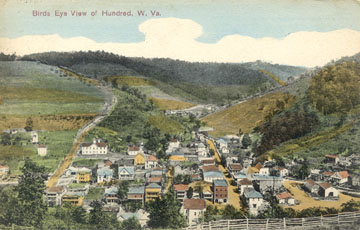 Bird's eye view, postmarked 1909. Published by Burke White.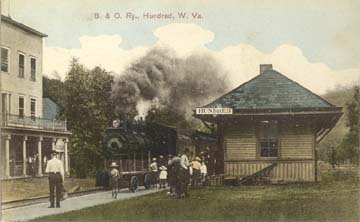 Baltimore & Ohio Railroad station, postmarked 1909. Published by Burke White.
Copyright © 2002, 2005, 2012-2013, 2018 Mark A. Miner